Tribune News: PAT chief addresses media at Heathrow Airport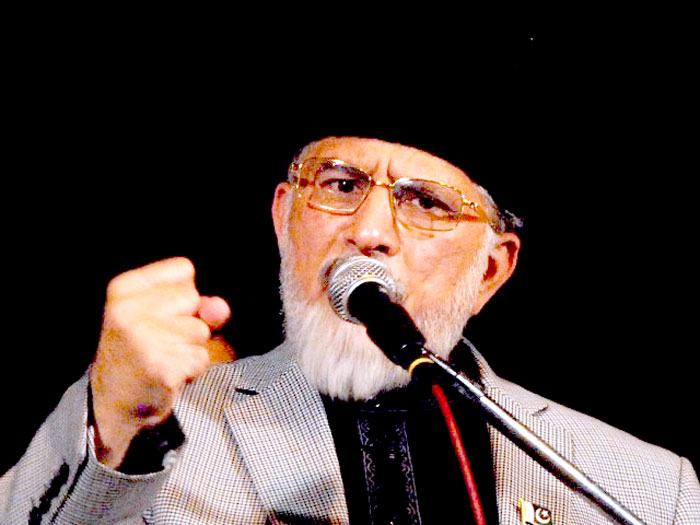 LONDON: Upon his arrival at Heathrow Airport, London, Pakistan Awami Tehreek (PAT) Chief Tahirul Qadri addressed the media denying all allegations of the PTV attack, Express News reported Monday.
Qadri made the decision to end the sit-in in the nation's capital last month and vowed to hold two-day sit-ins across other parts of the country.
The PAT chief denied allegations that his party was responsible for the attacks on the PTV headquarters in September when PAT and Pakistan Tehreek-e-Insaf protestors allegedly stormed and ransacked the headquarters.
Qadri also stated that nobody could question his travel to Canada or any other country for that matter.
He further explained that he would travel world wide to arrange PAT conferences.
"I want to travel world wide and arrange conferences across the globe. I have addressed Pakistanis in the US and aim to expand the party (PAT). I will fight against this corrupt system till the very last moment," he concluded.
Source: www.tribune.com.pk
Source : http://tribune.com.pk/story/792469/pat-chief-addresses-media-at-heathrow-airport/