ARY News: Dr. Qadri resolute to return Pakistan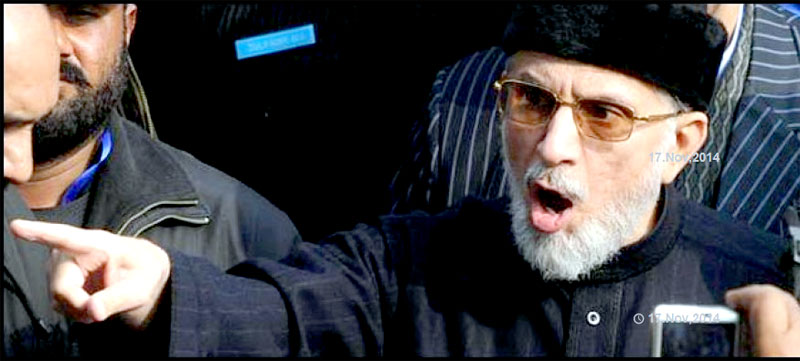 ISLAMABAD: Chief Pakistan Awami Tehreek (PAT) Dr. Tahirul Qadri said on Monday that no force could stop him from returning to Pakistan, ARY News reported.
Speaking to media after reaching Britain from Canada, Dr. Qadri rejected the case filed against him in attack on PTV building. I never saw the gate of PTV headquarters in my life and now a case is registered against me for attacking PTV, mocked the PAT chief.
The cleric came hard on those saying a deal had been undertaken between the government and him. 'Those leveling such allegations should rise to the reality. Issuance of warrants against me is a slap on those who are casting 'deal' allegations on me," he said.
He rejected to become part of Joint Investigation Team, which he called 'fake', on Model Town tragedy.
Source: www.arynews.tv
Source : http://arynews.tv/en/dr-qadri-resolute-return-pakistan/