ARY News: Workers protest against verdict declaring Qadri 'absconder'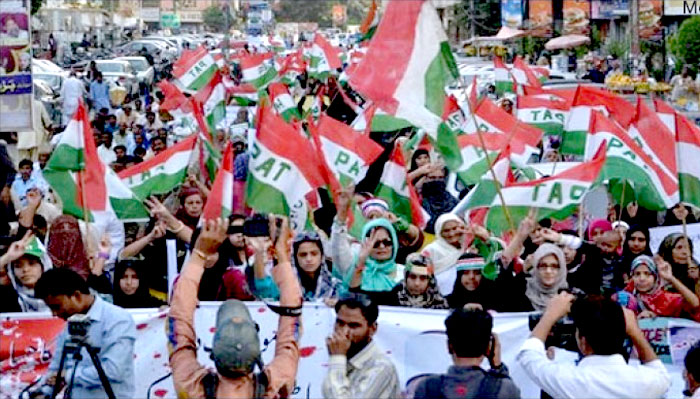 KARACHI: Workers of the Pakistan Awami Tehreek (PAT) on Monday staged protest rallies and demonstrations against the court verdict of declaring their party chief, Dr Tahirul Qadri as an absconder and upon the completion of five months to the Model Town tragedy, ARY News reported.
According to details, PAT workers staged protest demonstrations in Karachi, Lahore and Peshawar. In Karachi, workers of PAT's women wing staged demonstration in front of the Karachi Press Club (KPC). A large number of women and children participated in the demonstration here, during which they chanted 'Go Nawaz Go' against the government.
Addressing the protesters in Lahore, PAT leader, Aisha Shabbir rejected the new joint investigation team (JIT) to probe the Model Town carnage, saying, "A fair probe of the bloody event is not possible under the Chief Minister, Shahbaz Sharif".
She also criticized the inclusion of police officials in the JIT, which belonged to the same police force which killed the PAT workers.
Moreover, a protest demonstration was also staged by Minhaj ul Quran women wing outside the Peshwar Press Club.
Source: www.arynews.tv
Source : http://arynews.tv/en/workers-protest-verdict-declaring-qadri-absconder/