ARY News: Dr. Qadri rejects reports on 'break-up' with Imran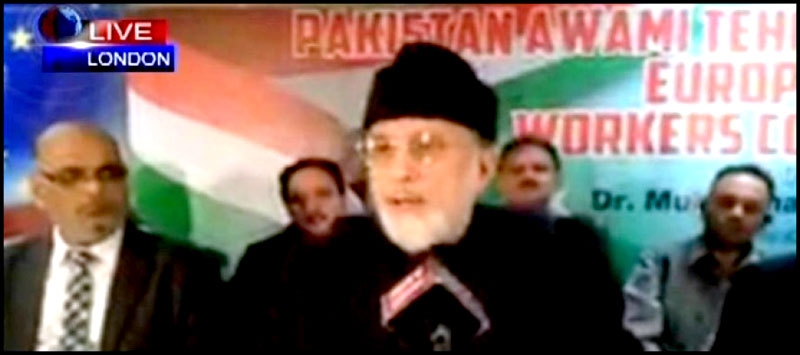 LONDON: Pakistan Awami Tehreek chief Dr. Tahirul Qadri on Tuesday blasted a news report that allegedly described his ties with PTI chairman Imran Khan as now 'severed and broken', ARY News reported.
There are no differences between me and Imran Khan, clarified Dr. Qadri while talking to media.
He said: "We have not lost hopes. We just changed our strategy for fighting with this oppressive and tyrannical governance system in Pakistan."
The PAT chief said he was determined to topple the corrupt system in the country.
He clarified that he did not anywhere mention that 'I am parting ways with Imran Khan" in his speech on Monday. Whoever journalist wrote such a report has bluntly misinterpreted my statement, added Dr. Qadri.
Source: www.arynews.tv
Source : http://arynews.tv/en/dr-qadri-rejects-reports-break-imran/