Qadri says his party never stormed any institution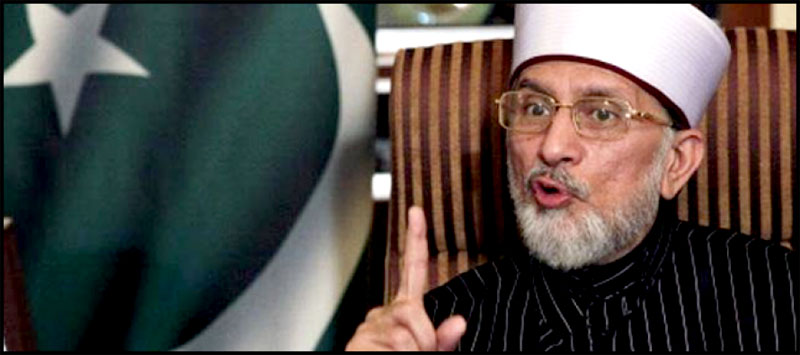 LAHORE: Chief of Pakistan Awami Tehreek (PAT), Dr Tahirul Qadri while strongly reacting to Chaudhry Nisar's press conference, said that his party has never stormed any of the state institutions, nor will it ever do so, ARY News reported.
In reaction to today's press conference of the Interior Minister Chaudhry Nisar Ali Khan, Dr Tahirul Qadri said that Awami Tehreek has never stormed any state institution, nor will his party do so in future.
He added that these were the rulers themselves who attacked the state entities.
Earlier today, Chaudhry Nisar Ali Khan had warned that no vandalism will be accepted in the federal capital on November 30, pertaining to a rally announced by Pakistan Tehreek-i-Insaf (PTI).
He had clarified that the government never created hurdles for political gatherings, yet nobody will be allowed to cause vandalism and if someone tried then the law will take its due course.
Nisar had also slammed the leadership of the Islamabad sit-ins for blackmailing the government, causing unrest in Islamabad and for leveling allegations against the facts.
Source: www.arynews.tv
Source : http://arynews.tv/en/qadri-says-party-never-stormed-institution/