PAT's Qadri reaches Lahore; rejects Model Town JIT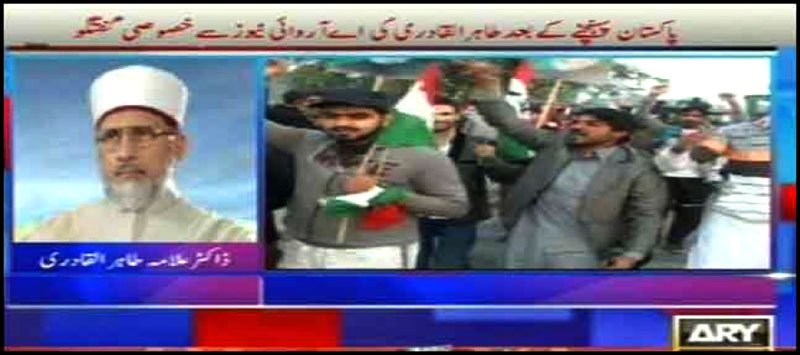 LAHORE: Pakistan Awami Tehreek (PAT) workers welcomed their party President Dr. Tahir-ul-Qadri as he arrived in Lahore on Thursday morning, ARY News reported.
While talking exclusively to ARY New, Qadri categorically rejected the Judicial Investigation Team (JIT) formed by government to probe Model Town Incident, the tragic event that killed fourteen people and injured many others on June 17.
PAT chief repeated his party stance by saying that JIT is headed including Punjab Police officers as they are directly under the influence of Punjb Chief Minister Shahbaz Sharif and could not be impartial adding that neither he nor the family members of Model Town martyrs will present themselves before the team formed by what he called 'murderers'.
Qadri maintained that he and his party will accept a JIT including KPK and Sindh officers as they are not influenced by PML-N adding that officer from Sindh too will require their approval.