22 trucks were sent today by MWF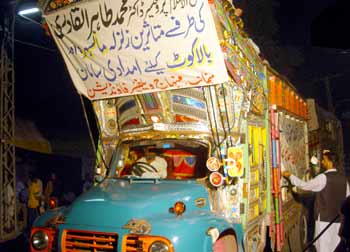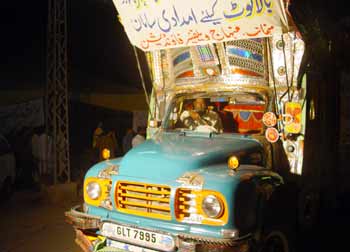 Two Trucks were sent today by MWF from Lahore to Mansehra and Balakot. Another 20 mini Trucks have been sent from the base camp of MWF in Rawalpindi. The trucks have blankets, clothes, milk, biscuits, medicines, first aid medicines, other food items. MWF team have also established a camp in Mansehra from where aid is being provided to the surrounding areas.
Further more trucks are scheduled to leave tomorrow from Lahore and Rawalpindi. MWF teams from Kuwait, Denmark & Europe are also sending tents & clothes.