Dr Tahir-ul-Qadri questions Prime Minister's silence on Indian threats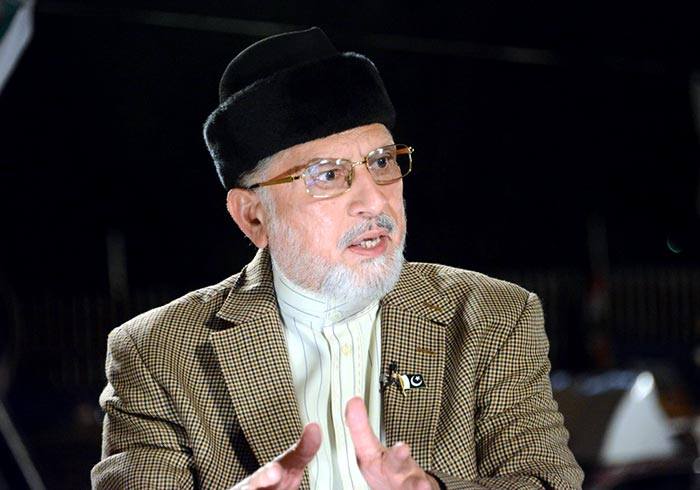 PAT chief Dr Muhammad Tahir-ul-Qadri has said that the Prime Minister of Pakistan has hurt the sentiments of 190 million Pakistanis by not responding to the Indian threats on the floor of Parliament. He said that following dire threats hurled on Pakistan by India, the budget session should have been prorogued to convene a joint sitting of Parliament to give a befitting response to the Indian brinkmanship, adding that the Sharif government showed cowardliness.
Dr Tahir-ul-Qadri asked if representation of popular aspirations on internal and external fronts is the responsibility of the armed forces, is the rulers' job to receive kickbacks and indulge in corruption in the garb of mega projects? He asked why the rulers who have been used to calling APC meetings on petty issues do not summon the joint session of Parliament to deliberate on the Indian threats, adding why they have failed to take up the matter at the level of United Nations Security Council. He said that the government should have raised the matter at all relevant forums including the UN after India threatened Pakistan.
Dr Qadri said that the Prime Minister sang praises of the Metro bus project in the budget session but overlooked the highly sensitive and important matter of national security. He said that the Prime Minister's conduct has convinced that the nation that a leader having business interests cannot represent the national aspirations. He said that the masses want to know as to why Pakistan's Prime Minister is silent on the Indian threats.