PAT to protest load-shedding throughout the country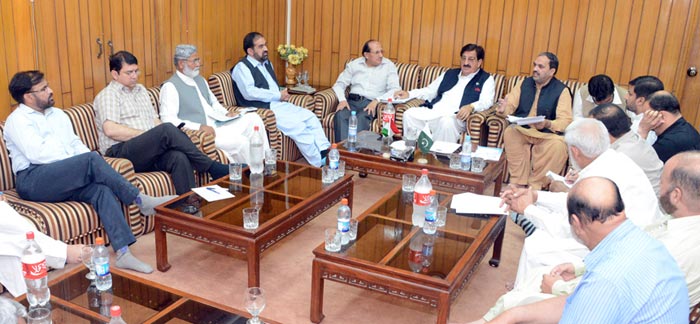 An emergency meeting of the Central Working Council of Pakistan Awami Tehreek (PAT) was held here today with PAT President Dr Raheeq Ahmad Abbasi in the chair. The meeting mulled over the situation arising out of the worst power outages in the country and decided to take out demonstrations to protest the extended and unscheduled power outages. These demonstrations will be held in front of the press clubs throughout the country. The directions in this regard have been passed on to the district chapters of the party.
Addressing the meeting, Dr Raheeq Ahmad Abbasi said that the poor masses, fast keepers, shopkeepers, traders and labourers are bearing the brunt of load-shedding, whereas the federal ministers are busy in poking fun at the opposition members in Parliament in an utter disregard of the masses' suffering. He said that to date, the people of Pakistan have not seen as incompetent a government as the present one.
Dr Abbasi said that the government failed to control or manage load-shedding in two years with the result that life has come to a standstill. He said that businesses and factories have been shut down. The workers have been laid off. So much so that people are having immense difficulties during Sehr and Iftar as the electricity is non-existent even during this time as well. He said that water and power ministers are telling a lie in Parliament and public appearance regarding duration of load-shedding. He said that the situation has forced the people to take to the streets to register their protest. He said that they have known now that these rulers will not mend their ways unless they are pressured to do so.