Rulers should tell nation why load-shedding did not end in six months: Dr Tahir-ul-Qadri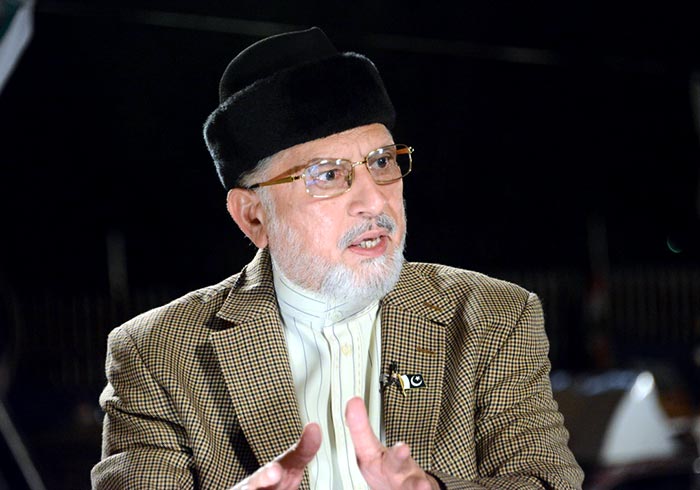 PAT chief Dr Muhammad Tahir-ul-Qadri has asked as to what kind of democracy it is in which around 1000 people die due to load-shedding and no one is ready to accept the responsibility. Expressing his deepest sense of grief and sorrow on the deaths of people in Karachi due to load-shedding, heat wave and dehydration, he asked the rulers to answer as to why load-shedding has not ended in six months despite the tall claims made by them before assuming power. He asked as to why the fast keepers and industrial workers are being punished. He instructed the PAT workers to take active part in the demonstrations PAT has planned to take out to protest power outages in the country.
Dr Tahir-ul-Qadri expressed these views while addressing the Central Working Council of PAT yesterday. He said that the whole world is concerned over the deaths of around 1000 people in Karachi, adding that the people of Pakistan are suffering the worst hardships during the holy month of Ramadan due to unscheduled power outages whereas the rulers want to embroil the nation in jugglery of facts and figures. He said that the developed countries do not even know what the load-shedding is. He said that they ask whether any government exists in Pakistan because the people are dying like ants but no one is coming to their rescue.
Dr Qadri said that these deaths have not occurred due to natural calamity. He said that it is for the first time in the country's history that hundreds of people passed away due to load-shedding and bad governance and the rulers of Islamabad and Sindh are busy in trading allegations by shying away from accepting responsibility.
Addressing the CWC meeting, Dr Raheeq Ahmad Abbasi said that the government should accept its incompetence instead of taking refuge in the facts and figures provided by the high-ups of the power distribution companies. He asked the PML-N to give advertisements on the performance of Nandipur Power Project and the Quaid-e-Azam Solar Park. He said that despite spending Rs. 275 billion, there has not been even a reduction of 2 minutes in duration of load-shedding. He said that the government is advertising its incompetence by releasing an ad to media showing 80% of electricity being wasted in terms of power theft. He said that the government should tell as to whose responsibility it is to take action against electricity thieves.
Meanwhile, PAT President Dr Raheeq Abbasi made a telephonic contact with PTI leader Chaudhry Muhammad Sarwar, PPP Punjab President Mian Manzoor Ahmad Wattoo, Sunni Ittehad Council leader Sahibzada Hamid Raza, MWM leader Nasir Sherazi, and Pir Akhtar Rasool. The political leaders have agreed to stage a strong protest jointly in front of the Lahore Press Club on June 26.