Government pushing people to starvation through its economic policies: Dr Raheeq Abbasi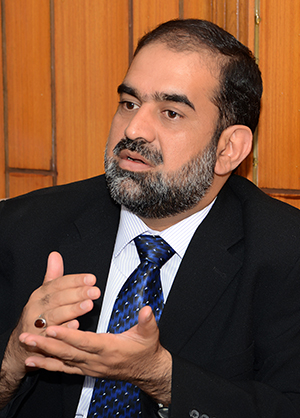 PAT President Dr Raheeq Ahmad Abbasi has said that tax has been imposed on everything except entering into and exiting from the banks. He said that the government, which miserably failed in eliminating corruption and nabbing the tax thieves, has now targeted the bank account holders. He said that the recent bank taxation introduced by the government will severely affect the employees of public and private sectors, widows, Pakistanis working abroad and the millions of account holders.
Dr Abbasi expressed these views while talking to media men in the central secretariat yesterday. He said that the government policies are further destroying the economy which is already in a volatile condition. He said that imposition of tax on every kind of bank transaction will increase the size and scope of undocumented economy and encourage the Hundi culture in the country. He said that every step taken by the government targets that section of society that wants to live their life within the confines of law. He said that a government, which is under obligation to the International Monetary Fund (IMF), is bent on further impoverishing the middle class citizen of the country.
The PAT President said that corrupt officials of FBR cause a loss of Rs. 300-400 billion to the national exchequer in terms of tax theft by colluding with the businessmen, adding that more than 40 public sector institutions are responsible for corruption of Rs. 1500 billion per annum. He said that instead of paying its attention to these policy areas and plugging loopholes of corruption, the government has got after the law-abiding citizens. He said that the government and Finance Minister Ishaq Dar are forcing the middle classes and the poor people to the threshold of starvation in an attempt to lift the economy out of dire straits in which it remains stuck due to flawed policies.
Dr Abbasi said that the PAT demands that every bank transaction that does not exceed Rs. 5 lac should be exempted from every kind of tax and the oppressive taxation imposed by the government should be withdrawn.