General (r) Pervez Musharraf phones Dr Tahir-ul-Qadri, inquires after his health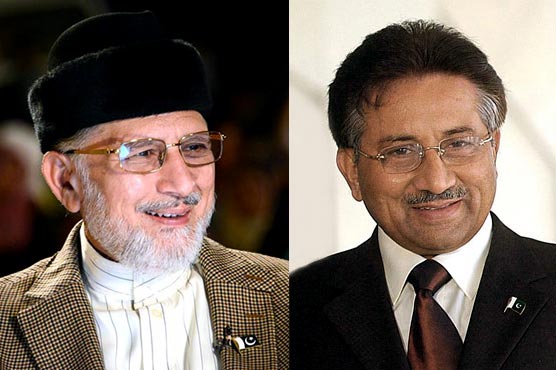 Former President General (r) Pervez Musharraf telephoned PAT chief Dr Muhammad Tahir-ul-Qadri yesterday to inquire after his health. Both leaders discussed matters of mutual interest including the prevailing political situation in the country. Pervez Musharraf invited Dr Qadri to visit Karachi.
The former President also talked about the Model Town tragedy and said that such incidents are not acceptable to any society of the world. He said what to speak of provision of justice after passage of one year, even the process of dispensing justice has not yet been started.
Dr Tahir-ul-Qadri thanked General (r) Pervez Musharraf for phoning him and inquiring after his health. He also asked Musharraf about his health, saying that he came to know of his disease through media reports.
PAT Secretary General Khurram Nawaz Gandapur has said that General (r) Pervez Musharraf has high regards for Dr Tahir-ul-Qadri and is appreciative of his national services in connection with projecting the real face of Islam and elimination of terrorism. He said that no one needs to be worried over this telephonic contact.