Nation concerned on PM's apologetic attitude during his meeting with Modi: PAT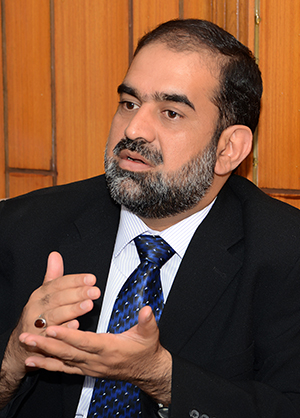 In his strong reaction to the meeting between the Prime Ministers of Pakistan and India and consequent joint communiqué, PAT President Dr Raheeq Ahmad Abbasi has said that whole nation is anxious and concerned on the apologetic attitude of Prime Minister Nawaz Sharif during his meeting with his Indian counterpart Narendra Modi. He said that the joint communiqué does mention investigation into the Mumbai attacks but overlooks the Indian role and conspiracies Raw is hatching in restive province of Balochistan.
Talking to media men in the party's central secretariat, Dr Raheeq Abbasi said, did the Prime Minister ask Narendra Modi why was he in the forefront of efforts to break up Pakistan? Why is RAW extending financial and technical support to terrorist groups in Balochistan? Why is India bent on undermining and scrapping China-Pakistan Energy Corridor Project? Why are human rights violations at the mass scale in the Indian occupied Kashmir not being stopped? Why are the Indian Border and security forces engaged into unprovoked firing into Pakistani border areas and martyring innocent civilian and security personnel?
The PAT President said that the agreement of releasing fishers and boats reached between Pakistani and the Indian leaderships will not bring the relationship to normalcy, adding that for this to be possible India should respect the prevalent international laws. He said that the Prime Minister of Pakistan should renounce his apologetic attitude.