Price hike, load-shedding & terrorism biggest national challenges: PAT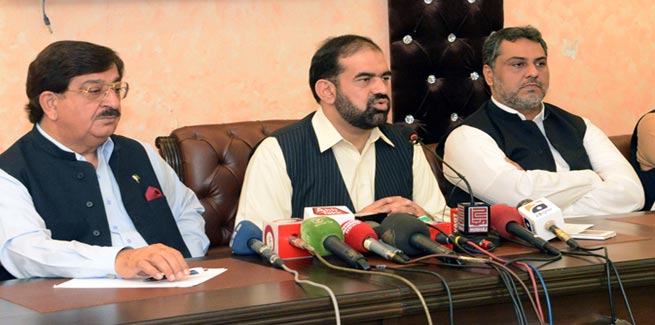 PAT President Dr Raheeq Ahmad Abbasi and Secretary General Khurram Nawaz Gandapur have said that price hike, load-shedding and terrorism have become the biggest crises facing the people and the country. They said that the rulers made a claim of no load-shedding during iftaar and sehri during the month of Ramazan, which has just proven to be a claim as people continue to face the difficulties created by the increase in the duration of load-shedding in the holy month. They said that Sunday Bazars and Ramazan Bazars are proving to be source of humiliation and degradation for the masses as prices of vegetables and other items have been on the increase in these Bazars with practically no relief for the people. They said that the price hike has broken the back of the middle and low income groups what to speak of the poor who remain under the weight of escalation in prices. They noted that prices have increased because of absence of any monitoring mechanism at the governmental level. They said that the government ministers and high-ups are involved in such activities as corruption and hoarding. They said that the government has nothing to give to the people as a relief.
Both PAT leaders expressed these views while talking to a party delegation from South Punjab that called on them in the Itikaf City under the leadership of Fayyaz Warriach. Mushtaq Nonari Advocate, Raja Nadeem, Raja Zahid, Saifullah Saddozai and others were present on the occasion.
The PAT leaders said that power outages have been increasing by the day with the result that foreign direct investment has decreased considerably. He said that energy crisis alone is responsible for erosion of about 2% of GDP. They said that businesses are shutting down and the workers are losing their jobs. He said that despite load-shedding assuming dangerous proportions, the government does not seem to have any workable policy to tackle this most urgent problem. They said that the public funds should be used on the development of power sector by redirecting all money meant for white elephant projects such as metro bus and orange trains.
They said that the present government is pushing the country to the brink of destruction due to its bad governance, corruption and incompetence. They urged the nation to rise up and be counted as the situation goes from bad to worse, adding that observance of any more silence will not be a wise policy at this juncture. They said that a country where access to basic necessities of life, and justice is non-existent, only disappointment reigns in such societies. They said that the successive governments who come into power are responsible for this state of affairs.