Dr Tahir-ul-Qadri leaves for Europe after busiest stay in Pakistan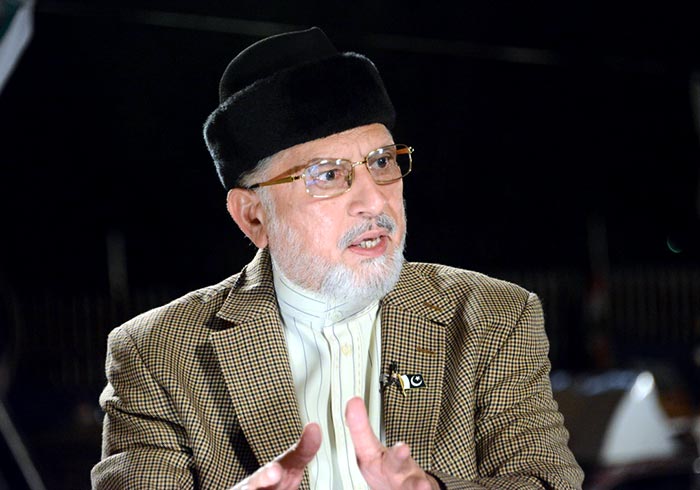 PAT Chairman Dr Muhammad Tahir-ul-Qadri left for the organizational tour of Europe after his busiest stay in Pakistan. He would preside over ceremonies to be held under the banner of various chapters of MQI for the launch of Islamic curriculum on peace and counter-terrorism during his tour and would return to Pakistan in September.
It is pertinent to mention here that Dr Tahir-ul-Qadri remained extremely busy during his stay in the country. He designed the peace curriculum, held lengthy sessions of consultations with the senior lawyers on the Model Town tragedy and carried out reorganization of the party. He also reviewed the performance of various departments and directorates of the central secretariat including the welfare projects and training programmes under the MQI. He held a number of workers conventions in Lahore, Islamabad and Rawalpindi and had wide-ranging interaction with them on different occasions, which created new enthusiasm and determination among them.
The PAT Chairman held deliberations at both the collective and individual levels with the office holders and the workers of Ulama Council, Women League, Students Movement, Lawyers Wing, and the Youth Wing including the district level chapters as a part of his organizational activities. He also brought about key changes in the organizational structure of the PAT. Under these changes, all the four provinces were divided into three zones each with powerful presidents and the secretary generals appointed for these zones. Besides, he also set up the central Core Committee of the PAT, which will serve as the highest policy-making forum of the party.
Dr Qadri also delivered his keynote addresses in the 10-day Itikaf on the subject of faith and conviction to the thousands of people who attended the ten-day event. He also gave away prizes and medals to the families of martyrs, the injured and the prisoners of the revolution march during the Itikaf. He also presided over the Minhaj University's Convocation in Lahore where he delivered his keynote speech and distributed medals among the best performing students.