PAT Lawyers Wing hails LHC CJ for rejecting government's request for Judicial Commission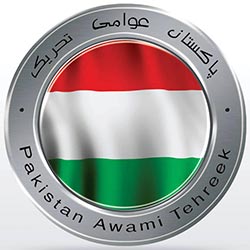 The PAT Lawyers Wing has appreciated the Chief Justice Lahore High Court's decision to reject the request of the Punjab Government for the constitution of the Judicial Commission to probe the child abuse scandal in Kasur. The leaders of the Lawyers Wing have maintained that getting the Judicial Commissions established and then refusing to implement their report has become a routine practice of the government.
Naeem-ud-Din Chaudhry Advocate, Nasir Iqbal Advocate, Ishtiaq Chaudhry Advocate, and Mushtaq Nonari Advocate said in their joint statement that the Punjab government requested the Lahore High Court for constitution of the Judicial Commission to probe the Model Town tragedy. It not only refused to make the Commission's report public but also adopted humiliating attitude towards the honorable Judge. They said that the government has not publically released the report despite passage of one year, whereas the fact remains that Justice Baqir Najfi investigated the incident fairly and compiled the facts with hard work, honest, dedication and utmost professionalism, which the Punjab government refused to accept.
The lawyer-leaders said that the government also established a Commission under the leadership of Justice Mansoor Ali Shah of the Lahore High Court to ascertain facts regarding the flood of 2010 in South Punjab. The Commission, in its report, held the Punjab Government responsible for the devastation wrought by flood and despite passage of six years; the report of the Justice Mansoor Ali Shah Commission has not been made public.
The PAT lawyer-leaders said that the provincial government has adopted humiliating attitude towards the judiciary through its illegal and immoral conduct. They said that the Punjab Chief Minister announces the establishment of a Judicial Commission to ward off the increasing public pressure when an incident of grave nature takes place, adding when Commissions furnish their reports, the government refuses to accept them. They said that rejection of the provincial government's request is a unique incident of its kind, which goes to show that the government does not enjoy any credibility in the legal circles.