Dr. Tahir-ul-Qadri greets nation on Independence Day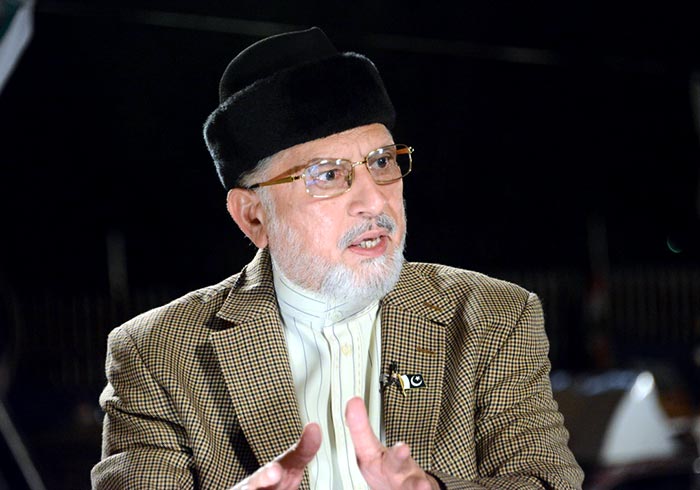 LAHORE: [13-8-15] The Chairman of Pakistan Awami Tehreek Dr. Tahir-ul-Qadri has greeted the workers of the party and the nation on 69th Independence Day of the country and said that on August 14 Pakistan was created due to the historic struggle and supreme sacrifices of lakhs of Muslims. He said Pakistan came into being after the efforts and sacrifices of the poor people of the country and it will be them who bring prosperity to the country. He said it is a day of thanksgiving and renewal of our pledge not to forget the sacrifices rendered by the martyrs of Model Town.
Dr. Tahir-ul-Qadri said that the days of these corrupt rulers are numbered. He said that on this historic day we pledge to continue our struggle for ensuring a dignified status for the poor people of the country. He said Pakistan was created with a vision that the poor citizens will live in peace and tranquility without any distinction of creed, class and colour. But to the contrary a handful of billionaires have taken over the control of the country and continue to buy their way forward.
He said that the PAT would continue the struggle for realizing the true spirit of the Pakistan of Quaid-e-Azam. He resolved that the PAT workers and its leadership would not hesitate in rendering more sacrifices if the rights of the poor masses are restored as suggested by the Quaid-e-Azam.
He said the objectives of the creation of Pakistan have not been achieved as yet and we need to unite and oust these corrupt rulers so that equal opportunities are provided to all citizens of the society in accordance with the vision of founders of the country. He prayed for the further success of the Operation Zarb-e-Azb. The PAT Chairman extended his heartiest congratulations to the office bearers, workers and the people of country on this Day.