Dr. Tahir-ul-Qadri greets nation on Independence Day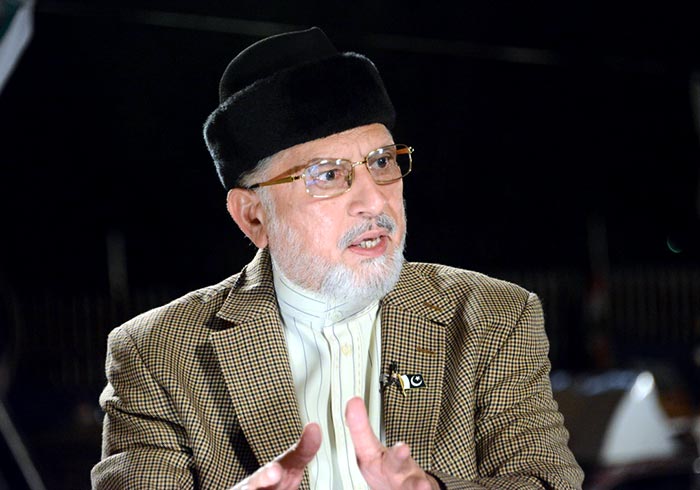 Dr Tahir-ul-Qadri's message on Independence Day
In his special message to the people of Pakistan and the party workers on the 68th Independence Day, PAT chief Dr Muhammad Tahir-ul-Qadri has said that it were the poor who established the state of Pakistan and it is they would make it join the ranks of the developed nations. He said that the days of the robbers and plunderers in the Pakistan of the Quaid-e-Azam have been numbered. He said that the sun of real democracy will rise soon and those who looted this great country will be brought to justice.
Dr Tahir-ul-Qadri further said in his message that the Quaid-e-Azam established the state of Pakistan with this vision that the powerful would not be able to exploit the weak and all citizens of the state would enjoy equal rights without any discriminate of caste, colour and creed. He said that a handful of families that came into power through corruption and plunder of the national resources have kept the millions of people hostage by depriving them of their fundamental rights such as education, health and employment. He said that the rulers are spending national wealth on such projects that are instrumental in increasing their personal fortunes.
Dr Qadri said that at a time when Pakistan is confronted with the severest of challenges, Parliament is busy in sorting out petty issues such as resignations of one party after the other. He said that the masses are looking to the Parliament but the legislatures are not even capable of resolving the problems of their own members. He said that it is misfortune for the nation that incompetent rulers and multiple crises stay imposed upon it simultaneously.
Dr Tahir-ul-Qadri said that Operation Zarb-e-Azb is the first solid step in the right direction and he prays for complete success of the military operation. He said that we cannot forget the martyrs of Model Town on the occasion of Independence Day and ask the judges gracing the halls of justice as to when the martyrs will be provided justice. He said that the Quaid's Pakistan is mired in floodwater and darkness of load-shedding in this month of Independence. He said that the staggering amount of money the rulers are spending on fake projects and their publicity had they spent the same amount on construction of hydropower projects, the people would not have to face the power outages of 16 hours a day.
Dr Qadri congratulated the people of Pakistan and overseas expatriate community on the 68th Independence Day.