I appear to Army Chief & Chief Justice for justice: Bisma Amjid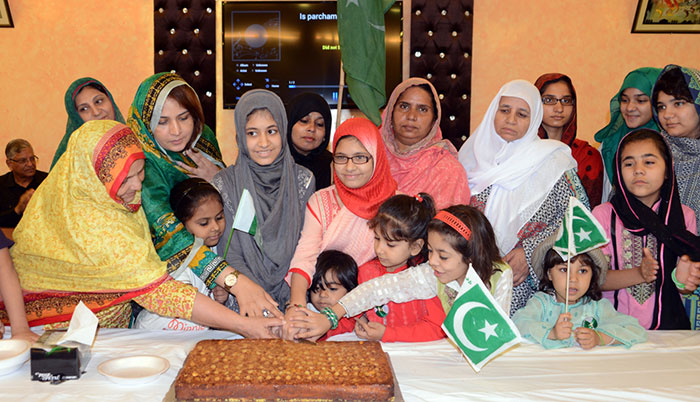 Bisma Amjid, the daughter of Shaheed Tanzila Amjid, has appealed to the Army Chief and the Chief Justice of Pakistan to provide her justice and bring the killers of her mother and aunty to the dock. She said that the police fired at my mother and aunty at a point blank and martyred them, adding that we have not been able to get justice despite passage of one year. She said that in the same way, twelve of our brothers and elders were also martyred but their families still await justice.
Bisma Amjid expressed these views while addressing the ceremony held at the central secretariat to observe the first anniversary of revolution march. The families of the martyrs attended the ceremony and chanted slogans in favour of revolution.
The family members, while speaking on the occasion, said that their dear and near ones rendered supreme sacrifice for lofty objectives. They said that we were subjected to severe hardships but the rulers failed to break their will and undermine our courage. They said that if the Punjab Chief Minister is innocent, then why does he not publish the report of the Model Town Judicial Commission and why is he afraid of constituting a neutral JIT? They said that their leader, Dr Tahir-ul-Qadri has always advised them to remain peaceful.