New elections inevitable after Election Tribunal's decision: PAT Spokesperson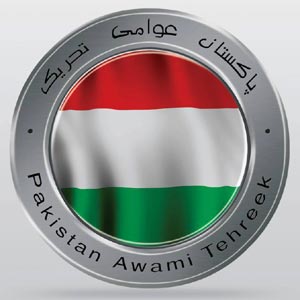 In his reaction to the Election Tribunal's decision declaring elections in NA-122 null and void, the Spokesperson of Pakistan Awami Tehreek (PAT) has said that the decision of the Tribunal has negated the Judicial Commission's verdict, which held that the General Elections 2013 were held in a fair and transparent manner. He said that the viewpoint of the PTI has been proven to be correct after the decision. He said that the Speaker of National Assembly having fake mandate continued to run business of the House for 26 months.
The Spokesperson said that a question now arises regarding the legal and moral status of legislation and running of the business of the House under the leadership of the Speaker. He said that instead of hiding behind the stay order, the ruling party should demonstrate political and democratic morality and relinquish power. He said that disqualification of Ayaz Sadiq after Khawaja Saad Rafique has put a serious question mark on this system. He said that there is no distinction between what is right and what is wrong in this so-called democratic system structured on the fake foundation. He said that the PML-N has been robbed of moral ground and new elections have become inevitable.