Demands of farmers are justified: PAT Punjab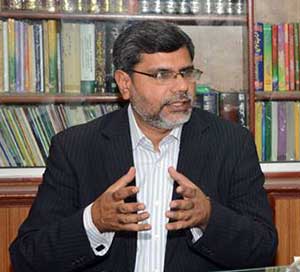 PAT Punjab President Basharat Jaspal has said that the demands of the farmers are justified and the manner of the Punjab government in dealing with them is not appropriate. He said that it is not just Punjab but the whole Pakistan, which depends on the hard work of the farming community. He said that the day farmers stopped cultivating their fields, the national economy will be crippled and the mills and factories will stop their production. He said that the farmers have been protesting in front of the Punjab Assembly for last two days but the Punjab Chief Minister is not bothered.
The PAT Punjab President demanded that the GST on the agricultural inputs should be withdrawn; the farmers should be given subsidized fertilizers and seeds along with electricity tariff of Rs. 5 per unit. He said that rice procurement policy should be announced and payments should be made to the cane growers according to the already determined policy of the Punjab government.
PAT Punjab leaders Mushtaq Nonari Advocate, Sajid Bhatti and Dr Tanvir Azam Sandhu criticized the Punjab government's high-handed attitude and anti-farmer policies. They asked the government to listen to grievances of the farmers and resolve their problems with positive mindset. They further asked the government to refrain from the use of police against farmers saying that in case they were subjected to police torture and harassed, the PAT would lodge strong protest. They said that the PAT workers are with the oppressed and marginalized sections of society.