Punjab Chief Minister should have visited the affected village in Kasur: PAT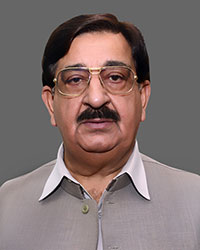 PAT Secretary General Khurram Nawaz Gandapur has said that the Punjab Chief Minister has humiliated the masses by calling the lawyer of the affectees to Lahore instead of visiting the Hussain wala village to meet the parents of the abused children in Kasur. He said that the PAT Chairman Dr Tahir-ul-Qadri had challenged the Chief Minister that if he is so proud of his popularity, he should consider traveling to the affected village via road. He said that he does not have the courage to face the affected parents despite passage of two weeks, whereas the PML-N candidate won the seat in the elections from the area.
The PAT Secretary General said that looking at the way the masses 'warmly' received the IG Police, the Chief Minister thought it fit to invite the affectees to meet him instead of visiting them. He said that the Punjab government admitted by suspending the DPO Kasur that the police officers are not under the control of the government and that they misguide the Chief Minister as well. He said that whether the lawyer ended the boycott of the JIT or the affectees, the facts will come to surface very soon. He said that by giving an indication of dropping the fake cases registered against the innocent protesters in Kasur, the CM has admitted that the police are in the habit of registering fake cases. He said that hundreds of the PAT workers were booked in false cases on the occasion of Model Town tragedy and Martyrs Day and the cases are still intact.