PAT demands reduction in prices of POL products & electricity tariff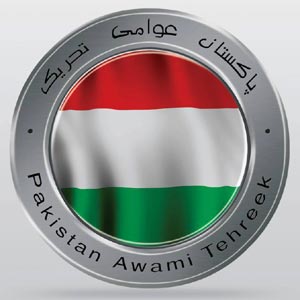 Khawaja Amir Farid Koreja, Basharat Jaspal and Hanif Chaudhry, the members of the PAT Core Committee, have said that the international petroleum prices have hit all-time low in recent years coming as much down as $40 per barrel. They asked the government to order a considerable reduction in the prices of petroleum products and tariff of electricity to provide relief to the masses. They demanded the reduction of Rs. 10 in prices of POL products, Rs. 2 in the tariff of electricity per unit and 15% decrease in the fare of transport. They said that keeping the domestic users and farmers deprived of relief is nothing short of cruelty.
The Core Committee members noted that the prices of fruits and vegetables registered a phenomenal increase of 40% in one month. Expressing their concern on the price hike, they said that the rulers do not have any concern for the masses. They also condemned the silence and insensitivity of the government for its failure and lack of interest in rehabilitation of flood-hit people of the South Punjab. They sought immediate steps for reduction in price hike and load-shedding which had crippled life and businesses to an irreparable extent.
Maj. (r ) Muhammad Saeed and S.M. Zameer said that the recent decision of the Election Tribunal has proven that even the Punjab Government does not have the real mandate. They said that the de-seating of the siting Speaker of National Assembly on the heels of the declaration of Khawaja Saad Rafique's election as null and void, a serious question mark has been raised around the whole electoral exercise and the government has lost its moral and legal position. They held that only a government having real mandate can steer the country out of crises.
Khawaja Amir Farid Koreja said on the occasion that those claiming to have public support are taking refuge in the stay orders. He said that the PAT considers the whole General Elections as fake and highly questionable because these elections were presided over by unconstitutionally composed Election Commission. He said that the Tribunals are exposing the reality of the elections in their verdicts one after the other. He said that the root of all electoral problems lies with the Election Commission. He said that the PAT has decided in principle to challenge the appointment of provincial election Commissioners in the Supreme Court of Pakistan.