Masses deprived of democratic fruits due to lack of democratic attitudes: Dr Tahir-ul-Qadri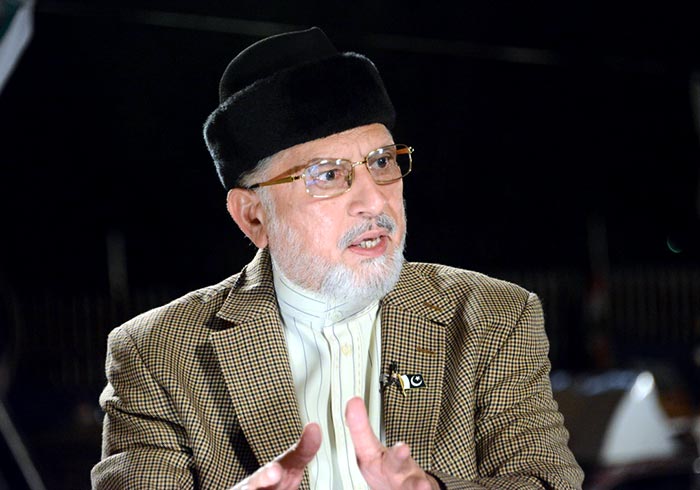 PAT Chairman Dr Muhammad Tahir-ul-Qadri has said that the fruits of democracy have not reached the people due to lack of democratic attitude among the political parties. He said that the leaders of the democratic parties talk about democracy but their attitudes are far worse than those of dictators. He said that in order to make the PAT representative party of all segments of society, he has presented the concept of collective leadership by ruling out space for one man show from the party organizational structure. He said that neither will any policy be finalized nor will any decision be imposed without the participation and consultation of the workers.
The PAT Chairman has directed the Core Committee of the party to complete its reorganization in all the four provinces within three months with a view to converting the PAT into organized and effective political force of the country. He gave these directions in his telephonic address to the members of the Core Committee yesterday. He further said that the contacts between workers and the leadership should be made easier and effective and the input of the workers should be included in the party policy on various issues, adding that social media and all other modern means of communication should be employed for this purpose.
According to the central media office of the party, the Election cell has been set up on the direction of the PAT chief and applications have begun to be received from the interested candidates in regard to the upcoming local government polls. The form has been uploaded on the website of the PAT for facilitation of the potential candidates.
The PAT Chairman has also constituted 8-member committee under the leadership of Khurram Nawaz Gandapur for review of the party's constitution, which will prepare and finalize its recommendations before September 15. The committee will hold consultations at every level to bring the party's constitution in line with the contemporary demands. Work has also been launched on preparation of the political course for the workers on the direction of Dr Tahir-ul-Qadri. The political course will contain lessons on the PAT Chairman's political philosophy, targets and political struggle. The important Articles of the Constitution regarding fundamental rights will be made essential part of the political curriculum. The thought of Pakistan's founding father Quaid-e-Azam Muhammad Ali Jinnah and a brief background of Pakistan Movement will also be included in the political course.