Dr Tahir-ul-Qadri asks ECP to also consult registered political parties for electoral reforms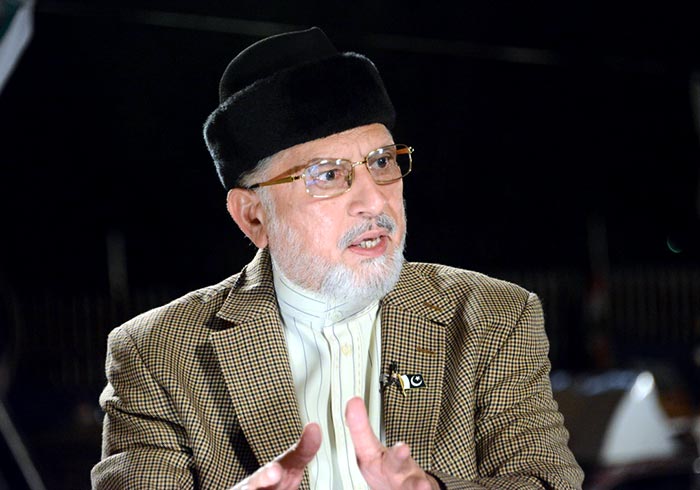 PAT chief Dr Muhammad Tahir-ul-Qadri has asked the Election Commission of Pakistan (ECP) not to strengthen the electoral system based on the deal-making by keeping the political parties that talk about electoral reforms out of consultation process. He said that the Chief Election Commissioner should refuse to accept the dictation of the government in this regard. He said that by limiting the consultation process to the parliamentary parties, the registered political parties are being discriminated against, an act which is not sanctioned by the law, Constitution and morality.
The PAT Chairman expressed these views in a letter he has written to the Chief Election Commissioner. He further stated in the letter that the parliamentary parties are part of the Parliament, which is the highest law-making body, adding not only can they articulate their their positions on various issues there but also take part in legislation. He, however, added in the same breath that limiting the consultation process to the powerful people manning the Parliament who hinder the reform of the electoral process is incomprehensible and wastage of time.
Dr Qadri demanded of the Chief Election Commissioner to include all the registered political parties in the consultation process so that the dream of establishment of constitutionally composed Election Commission and the conduct of the fair and free elections could be realized. PAT Secretary General Khurram Nawaz Gandapur has dispatched Dr Tahir-ul-Qadri's letter to the Chief Election Commissioner.
The PAT Chairman said that the PAT is the only political party, which not only raised the slogan of electoral reforms for the first time but also held a long march of the hundreds of thousands of people to highlight its importance. He said that the party took a recourse to the Supreme Court of Pakistan as well but the then Chief Justice showed his personal bias and refused to hear the constitutional petition on the merits of the case. He said that the political parties sitting in the government would never want that impartial and sovereign Election Commission is established because if it is so done, the doors of their entry into power will be closed permanently.