People being subjected to maltreatment in so-called democratic period: Dr Tahir-ul-Qadri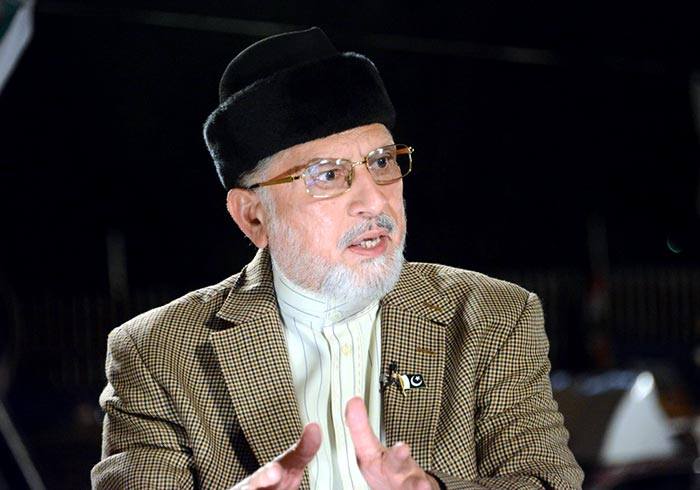 PAT Chairman Dr Muhammad Tahir-ul-Qadri has said that the target killing of media persons and torture of the doctors and para-medical staff at the hands of the police is both atrocious as well as strongly condemnable. He said that the police and other government institutions are humiliating the people in the so-called democratic period and every segment of society has been left with no choice but to come to the roads for their rights and all these things are happening under the very nose of rulers. Expressing his grief on the killing of two journalists including Aftab Alam in target killing in Karachi today, he said that the government has failed to provide security to every segment of society including the journalists.
Dr Tahir-ul-Qadri stated this while talking to the central media cell of the party from Denmark yesterday. He said that traders, journalists, para-medical staff, and doctors staged protests yesterday for their rights but nobody was moved at all. He said that the rulers' governance is limited to looting national resources, enjoying perks of power and launching highly questionable projects. He made it clear that independent and effective media is the only success story of Pakistan which the ruling elite find it hard to digest. He said that the journalists are the voice of the backward and under-privileged sections of society and the only hope of justice, demanding that they should be protected and the killers of Aftab Alam should be apprehended.
Dr Qadri congratulated the traders' community on their successful strike against the oppressive withholding tax. He said that unless the oppressed people come out on the roads against usurpation of their rights and elitist system, they will continue to suffer ignominy and be fleeced in one way or the other. Commenting on the letter the traders have written to the Army Chief with respect to their demands, he said that had Parliament and other institutions been doing their work in a proper manner, people would not have needed to look the other way.
The PAT Chairman strongly condemned the police torture on the doctors and para-medical staff in Islamabad and said that he was saddened at the humiliation of the educated people such as doctors. He said that we share the grief of doctors because our workers have also braved the police torture, baton-charging, gas-shelling and even firing. He said that these brutalities are being committed with express approval of the rulers. He said that as long as fake democracy remains imposed, the educated classes including doctors will continue to face humiliation.
According to the PAT Spokesperson, Dr Tahir-ul-Qadri has shifted from the private hospital to home in Denmark. However, he would not be able to start his activities till complete rehabilitation of his health as advised by the doctors.