Nation searching for Quaid-e-Azam's Pakistan: Dr Tahir-ul-Qadri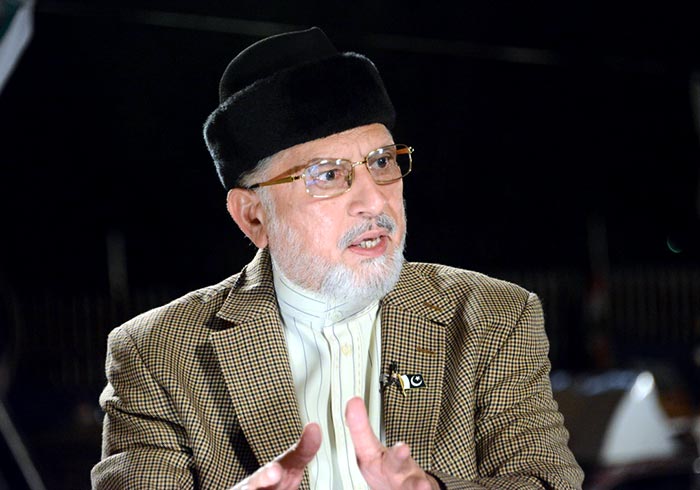 PAT chief Dr Muhammad Tahir-ul-Qadri has said that the nation is searching for the Quaid-e-Azam's Pakistan. He said that the country Quaid-e-Azam founded has been occupied by tax thieves and looters. He said that the masses are victim of injustice and deprived of basic necessities of life. He said they go from pillar to post to get justice, adding that revolution is bound to come and the dreams the Quaid-e-Azam saw for the underprivileged sections of society will certainly be realized.
Dr Qadri expressed these views while talking to the members of the central Core Committee on the occasion of the Quaid-e-Azam's death anniversary via telephone. He said that Pakistan came into being to end deprivation of the downtrodden sections of society and include them in the mainstream. He said that the millions of sacrifices for this purpose but added that the same segments of society are imposed on the people who were exploiting them before the establishment of Pakistan. He said that at the time of Pakistan's establishment, no citizen was indebted for even one rupee and now after the lapse of 68 years, every citizen of the country is indebted to the tune of Rs. one hundred thousand per capita. He said that when Pakistan had just come into being, our very own people were making policies for it but now the foreigners are the master of its destiny which is manifest from their making of Pakistan's policies.
Dr Tahir-ul-Qadri deplored the fact that the real objectives behind establishment of Pakistan have blurred due to corrupt and incompetent leadership. He said that it is not the people and institutions but the constitution too, which has been held hostage by the corrupt leadership. He said that the ruling elite are interested in that part of the Constitution, which advances their interests. He said that the PAT held long march and staged sit-in to raise awareness and try to end their occupation.
The PAT Chairman said that the Quaid-e-Azam was gift from Allah Almighty and thanks to his sincerity of purpose and dedication; Pakistan emerged on the world map as an independent country. He asked the people of Pakistan in general and the PAT workers in particular to study the political philosophy of the Quaid-e-Azam deeply. He said that the Quaid's address to the first constituent assembly on August 11, 1947 was most significant and it is incumbent on the nation and political workers to study it as it encompassed his thinking about the newly created nation-state.
Quran khawani was held for the soul of the Quaid on the occasion.