PAT supports provincial status to FATA: Dr Tahir-ul-Qadri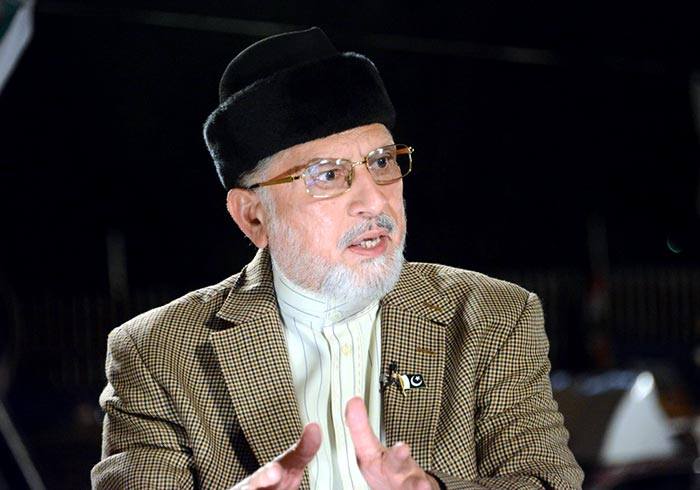 PAT Chairman Dr Muhammad Tahir-ul-Qadri has said that Pakistan's progress and stability lies in ending concentration of powers. He said that the administrative culture of one-man show has given birth to a number of political and democratic ills. He said that the PAT supports granting the status of a province to FATA but added that the right to take decision in this regard rests solely with the people of FATA. He said that there is no harm in holding a referendum to ascertain the wishes of the people.
The PAT leader expressed these views while talking to the central information secretary of the party on telephone yesterday. He said that the people of FATA played historic and praiseworthy role in the war against terrorism. He said that lacs of families migrated for the safety and security of the 190 million Pakistanis and braved all difficulties and hardships in the process. He said that the people of FATA should become the part of the political mainstream. Underlining the need for addressing their deprivations, he said that the people of FATA have a prior right on Pakistan more than anyone else because they have rendered huge sacrifices for the country.
Dr Tahir-ul-Qadri said that the present ungovernable size of the provinces should be reduced by carving out more provinces on administrative basis. He said that vast opportunities and national environment exist for FATA to progress speedily as a province so that governance problems could decrease and the people's standard of living may be improved. He said that hard working and brave human resource is the real asset of the region. He said that massive revenues will be available by documenting hitherto undocumented economy worth billions of dollars.
Dr Qadri said that FATA sits on vast and precious mineral resources and is a tailor made region for heavy industries. He said that PAT is in favour of creating more provinces. He, however, added that if the people of FATA want to become part of KPK, then their opinion should be respected. He said that it would be better to make this decision through referendum instead of the closed rooms.
The PAT Chairman expressed his deep sense of grief and sorrow on the death of the son of ruler of Dubai and condoled with the bereaved family. He also expressed his satisfaction on the pace of electoral campaign of the PAT candidate Khawaja Amir Fareed Koreja in NA 154. He asked the workers to take active part in the campaign.