Indictment of heirs of martyrs is murder of justice: Dr Tahir-ul-Qadri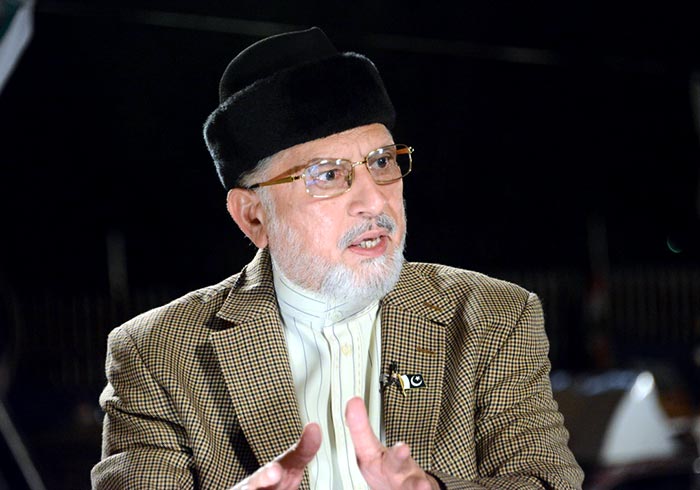 PAT Chairman Dr Muhammad Tahir-ul-Qadri has said that the real culprits of Model Town tragedy remain at large even to this day and indictment of heirs of the martyrs is a murder of justice and humanity, adding that it is another act of terrorism by the government. He said that the whole world saw the killers at work on the fateful day of June 17 through live coverage of media. He said why those sitting on the positions of justice cannot see these facts.
Dr Tahir-ul-Qadri expressed these views while talking to senior PAT leaders on telephone yesterday. He said that the facts relating to the Model Town tragedy are very clearly documented in the report of one-man Judicial Commission of Justice Baqir Ali Najfi and the rulers are not allowing the release of the report. He said that what to speak of getting justice, it has been five months since we have been in the court to get a copy of the Judicial Tribunal's report. He said that given this state of affairs, is this democracy and justice?
The PAT Chairman said that howsoever powerful and resourceful the killers may be, they would have to answer for each and every drop of blood of the innocent people killed in Model Town. He said that report of the JIT established by the government itself consisting of representatives of the killer police does not have any legal or moral authority, adding that all the facts including motivations and details of the tragedy have been documented in the report of Justice Baqir Ali Najfi. He said that after their failure to buy the conscience of the heirs of martyrs through stick and carrot approach over the past one year and make them withdraw from the case, the rulers have now taken recourse to the JIT report which gave them clean-chit, adding that these efforts to appear innocent cannot make them run away from justice in the Model Town case.
Dr Tahir-ul-Qadri demanded that the report of the Judicial Commission should be made public and a new JIT should be constituted with the concurrence of the heirs of the martyrs. He said that we would accept the findings of the report furnished by such JIT. He expressed his wonder on the fact as to why the honorable judges are not passing any instruction on the writ petition filed by PAT for making the Tribunal's report public. He said that the killers of innocent people will not be able to get away with murder and will be held accountable for their crimes.