Rigged system biggest obstacle in way of people's empowerment: Dr Tahir-ul-Qadri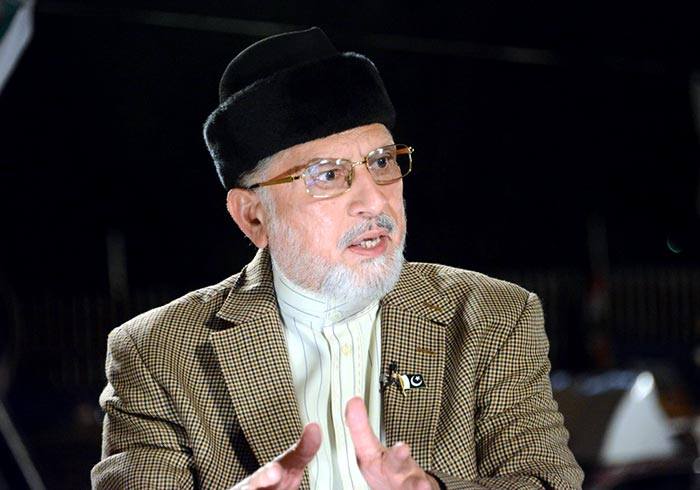 PAT Chairman Dr Muhammad Tahir-ul-Qadri has said that as long as present rigged system stays intact, the mandate of the masses will continue to be hijacked. He said that only that party wins local body elections under the present system, which has its complete control on local police station and 'kachahry'. He asked as to where had 'popularity' of today's very 'popular' party gone during the local government elections of 2001 and 2005? He said that the votes were cast under the watchful eyes of police and revenue officials, adding that the role of the electorate has been reduced to that of a spectator?
Dr Tahir-ul-Qadri expressed these views while talking to Major (r) Muhammad Saeed, Brig. (r) Muhammad Mushtaq, Bashrat Jaspal, and Fayyaz Warriach, the in-charge of electoral campaign for LG polls through a video link yesterday.
Dr Qadri congratulated the PAT workers on their courage and bravery who took part in the first phase of local bodies elections in the twelve districts of Punjab. He said that our poor workers did not leave the electoral arena unattended and looked in the eyes of the powerful by taking part in the elections. He said that the PAT emerged as the second largest political party in Lahore during LG polls of 2001 and 2005 as more than 400 candidates of the PAT were elected. He said that the fact remains that security deposits of more than 80% candidates of today's 'popular' party had been forfeited then. He said that whenever the guardians of the system of loot and plunder will be out of power, they would not find even the candidates to field as was the case in elections of 2002.
Dr Tahir-ul-Qadri asked the workers of PAT to accelerate their struggle against the current corruption-ridden system. He strongly condemned registration of fake FIR against the PAT leader Hanif Mustafvi in a police station in Faisalabad. He also condemned committal of torture on the PAT worker Muhammad Asghar in Pattoki. He said that rulers are power drunk and subjecting our workers to vindictive actions. He said that these actions are in continuation of oppression committed in Model Town in 2014. He asked the senior leaders to expose rigging on media and also train the workers to deal with the rigging tactics adopted by the ruling party on the polling day.
The PAT Chairman also condemned bomb blast in a train in Quetta and hike in the prices of the POL products.