People continue to die as national wealth being spent on luxurious projects: Dr Tahir-ul-Qadri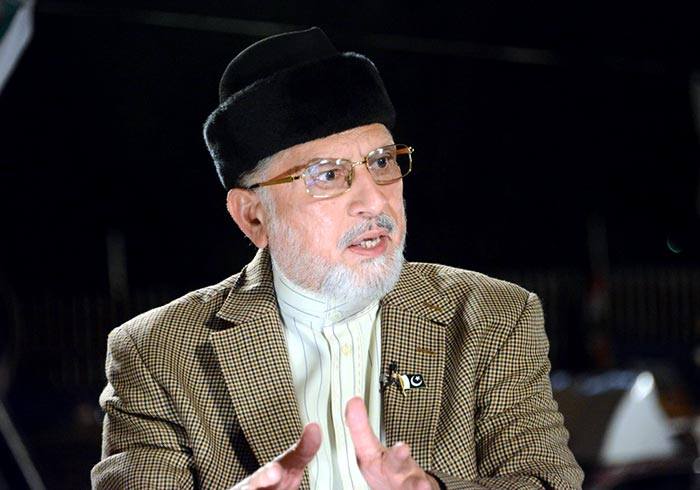 PAT Chairman Dr Muhammad Tahir-ul-Qadri has said that those involved in perpetrating Model Town tragedy are the killers of labourers in roof collapse tragedy in Sundar Industrial Estate near Lahore. He said that those in the habit of spending precious national resources on luxurious projects have made Lahore city ugly looking. He said that no civil institution came forward to help those trapped under the debris as their poor family members looked on helplessly.
Dr Tahir-ul-Qadri expressed these views while talking to senior PAT leaders from Toronto today. He said that the fact that rescue operation could not be completed on the site of roof collapse despite passage of 24 hours is a matter of serious concern and reflects criminal negligence and incompetence of the government. He said that the people will be left nowhere if the present rulers completed their term in office.
Dr Qadri expressed his deep sense of grief and sorrow on the loss of precious lives. He said that the Chief Minister of a province, who spends the national funds on metro buses, motorways and other shiny projects instead of making plans for security of life and honour of people, how could life of labourers and the poor of that province can be safe? He said that present rulers take notices and hold inquiries to give clean-chit to the killers. He asked the Punjab Chief Minister to tell as to what plan or strategy he evolved in his party's 30 years of power in Punjab to deal with such kind of emergencies.
The PAT Chairman said that such incidents of roof collapse and igniting of fire happen in their hundreds every year but it has been seen that each time such a tragedy strikes, the governments are found wanting in terms of having requisite machinery and equipment, adding that this results in increasing the number of casualties. He said that this is not the first tragedy of such nature in Lahore, further saying that similar tragedies have already taken place in their dozens. He said that the rulers go for photo-ops in the name of distribution of cheques and then leave people at the mercy of catastrophes and circumstances.
In his strongly worded reaction to Pakistan losing the election to UN Human Rights Council, Dr Tahir-ul-Qadri has held the Prime Minister responsible for the debacle as he holds the portfolio of the foreign ministry as well. He said that the PM has the gall to say that a number of development targets were achieved during last 2.5 years. He said that the government's failure in the election has adversely impacted Pakistan's credibility and demotivated the overseas Pakistanis. He said that the move is likely to affect foreign investment as well. He said that half a dozen people are running the affairs of the Ministry of Foreign Affairs, which explains why Pakistan has been confronted with failure at various fronts.