Dr Tahir-ul-Qadri grieved over loss of lives in roof collapse in factory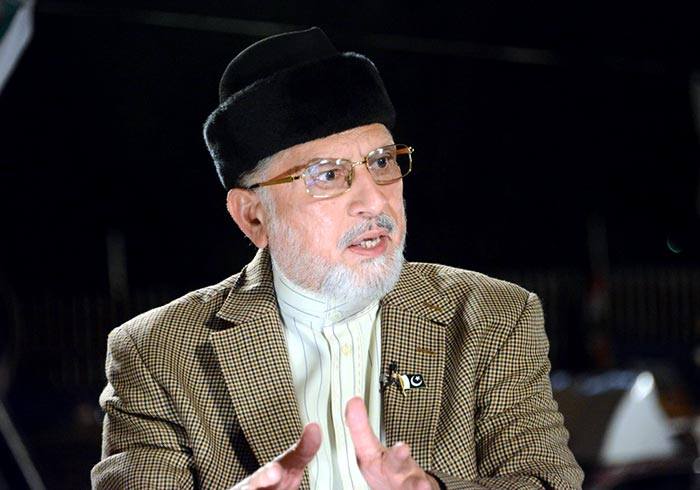 Expressing his deepest sense of grief and sorrow on the loss of precious lives in a roof collapse in a factory near Lahore, PAT Chairman Dr Muhammad Tahir-ul-Qadri has said that the horrible incident is heart-rending. He instructed the PAT workers to take part in rescue efforts and donate blood for the injured. He said that death toll increased because of delay in start of rescue activities. He said that those at the helm of affairs are responsible for the deaths of poor labourers who did not ensure implementation of construction codes and relevant labour laws.
Dr Tahir-ul-Qadri said that if the building developed cracks as a result of massive earthquake on October 26, why was the building allowed to reopen instead of being shut down? He said that violation of child labour laws is a slap in the face of the rulers' claims of good governance. He said that Punjab's incompetent government is responsible for the tragedy. He said that real democratic governments provide protection to the poorest of the poor of society but added in the same breath that a ruler who is himself the product of a different system is not expected to take care of the poor. He demanded investigation into the tragedy and said that the findings of the inquiry should be made public. He prayed to Allah Almighty to rest the departed souls in peace.
Meanwhile, Dr Hassan Mohi-ud-Din Qadri, Dr Hussain Mohi-ud-Din Qadri, Khurram Nawaz Gandapur, Major (r) Saeed Rajput, Basharat Jaspal, Noorullah Siddiqui, Arif Chaudhry and others have expressed their deep sense of grief and sorrow on the incident.