ECP failed to stop government's rigging: Dr Tahir-ul-Qadri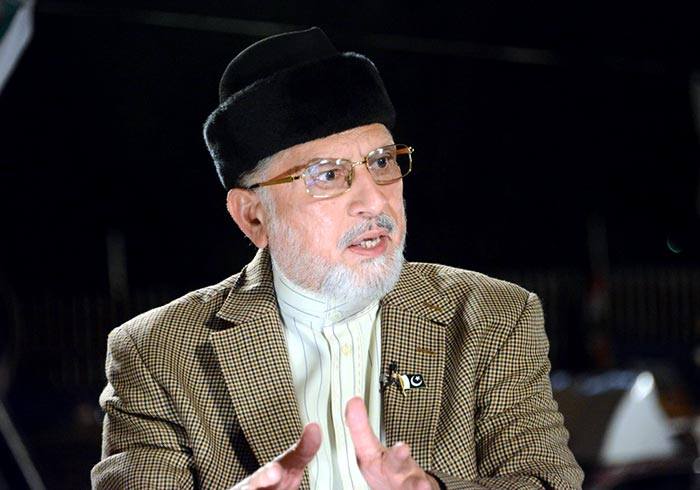 PAT Chairman Dr Muhammad Tahir-ul-Qadri has expressed his disappointment over the Election Commission's failure to stop rigging by the government. He said that rigging was committed from unconstitutional approval of the Local Government Ordinance to conduct of LG polls to compilation of results.
Dr Qadri expressed these views while talking to members of a high-level PAT committee constituted to monitor preparations for the second phase of LG polls. The committee consists of Khurram Nawaz Gandapur, Major (r) Muhammad Saeed, Basharat Jaspal, Fayyaz Warraich, and Brig (r) Mushtaq. The central committee has constituted sub-committees in order to oversee preparation for elections at union council level and other related matters.
The PAT Chairman expressed his concern on revelation of the senior analysts about transfer of 30,000 votes overnight a few days ahead of the by-elections in NA-122 and said if the Chief Election Commissioner did not take notice of this fraud and take action accordingly, he will be considered to be part of the whole game plan. He said that getting a former speaker with a fake mandate elected to the office of the speaker again with questionable mandate is the curse of the present oppressive system. He asked if it is not an insult to parliament that a person with suspect mandate has become its custodian.
Dr Tahir-ul-Qadri said that the government succeeded in committing rigging in the first phase of the LG polls. He said that strict supervision be maintained to frustrate the government's designs to resort to rigging in the second phase, adding that the workers and voters should be trained to stop rigging. He said that an awareness campaign regarding elections should be raised. He said that the government started rigging process with unconstitutional adoption of the local government elections. Later on, the worst rigging was committed through illegal delimitation of constituencies, change in voters' lists, appointment of favourite polling staff, political use of public funds and change in election results. He said that the workers would have to be ready to expose rigging and foil the government's plans. He said that it is unfortunate that the present system protects rigging and we would continue to wage struggle for change in the system.