Dr Tahir-ul-Qadri to reach Pakistan on December 20: PAT Spokesperson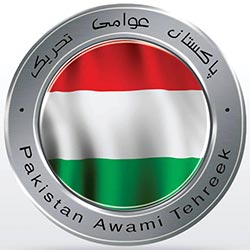 A Spokesperson of Pakistan Awami Tehreek (PAT) has formally announced the return plan of Dr Muhammad Tahir-ul-Qadri. Sharing details, he said that the PAT Chairman will board Turkish Airline on December 20 from Toronto and land at Lahore airport via Istanbul. He said that upon arrival, Dr Qadri will be given a warm welcome.
The Spokesperson said that while Dr Tahir-ul-Qadri was on tour of Europe in connection with the launch of Islamic Curriculum on Peace and Counter-Terrorism on August 2, 2015, he suffered the pain of a disease called 'Ejection Fraction'. He also felt backache due to continuous traveling, which led him to undergo emergency operation of 'Cyst' in Denmark. He had rest on the advice of the doctors who strictly forbade him to continue with his activities. As a result of treatment, he is better now but will continue to be treated for Ejection Fraction through medicines.