PAT prays to LHC to take suo motu notice of Model Town killings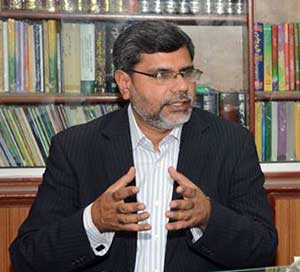 PAT Punjab President Bashrat Jaspal has prayed to the honorable judges of Lahore High Court to take notice of the Model Town killings. He said that the families of the martyrs have been awaiting justice for last one and half years but to no avail so far.
Basharat Jaspal expressed these views while addressing a meeting held to review preparations with regard to third phase of local government elections at the central secretariat yesterday. He said that the Constitution of Pakistan guarantees protection of rights of all citizens on the basis of equality. He said what to speak of provision of justice, the affected families are not being given the copy of the report of the Judicial Commission. He said that lack of justice to the Model Town martyrs is a serious question on the justice system, adding that Article 9 of the Constitution guarantees protection of life and property of every citizen.
He, however, added in the same breath that 14 innocent people were mercilessly killed and 85 more were injured through live bullets on June 17, 2014, 17 months ago, further stating that Constitution, law and humanity were torn into shreds on that day. He said that Article 37 of the Constitution protects citizens from exploitation of every kind and guarantees protection of fundamental rights but a great oppression is being committed by keeping the Model Town victims deprived of justice for last one and half years. He prayed to the honourable superior judiciary to bring the perpetrators of Model Town tragedy to justice.