Dr Tahir-ul-Qadri for taking anti-terror operation to its logical end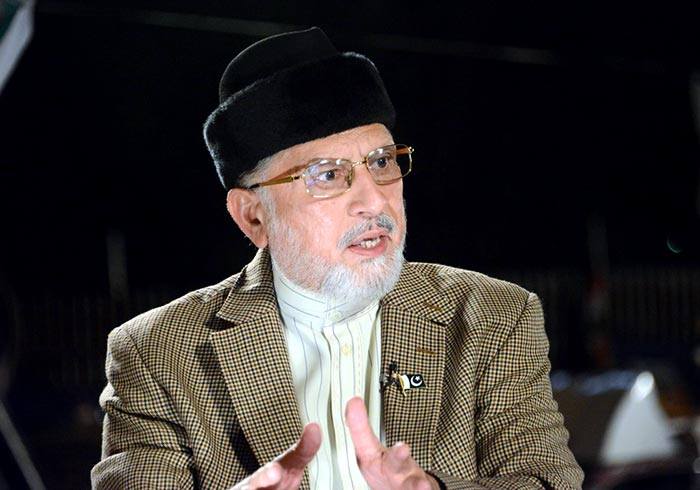 PAT Chairman Dr Muhammad Tahir-ul-Qadri has said that taking the operation against economic terrorists and their facilitators to its logical conclusion is the responsibility of those who got this operation started. He said that the day action gets started against facilitators of throne of Lahore; the Punjab Assembly will not be left behind in passing resolutions. He said that those who spilled blood of innocent people in Model Town are acting cowardly in front of those challenging the writ of the state.
Dr Tahir-ul-Qadri expressed these views while addressing the consultative meeting of PAT yesterday. He said that questions are being raised because of confining operation to a particular region and a province. He said that perpetrators of Model Town tragedy remain at large in Punjab, whereas political and religious terrorism here is also known to all and sundry. He said that according to the report of the Interior Ministry itself, majority of organizations that are taking foreign funding are based in Punjab, adding that those who have occupied thousands acres of the official land are now manning the privileged positions.
The PAT Chairman said that criminals continue to rule the roost in the streets of Rawalpindi, Lahore, Faisalabad and Gujranwala and police of the province is more corrupt and incompetent than police force of other provinces. He asked as to why operation is not carried out here? He said that the facilitators of terrorists and extremists are challenging the writ of the state even today and the rulers are content with jamming the telecommunication network instead of using their constitutional powers. He said that the nation wants to know as to why the government behaves cowardly in front of those who challenge the writ of the state. He said that the nation has passed its verdict against the terrorists on December 16, 2014 and December 16, 2015 and there is no need to create any more consensus in the presence of broad national consensus.