Dr Tahir-ul-Qadri to address International Milad Conference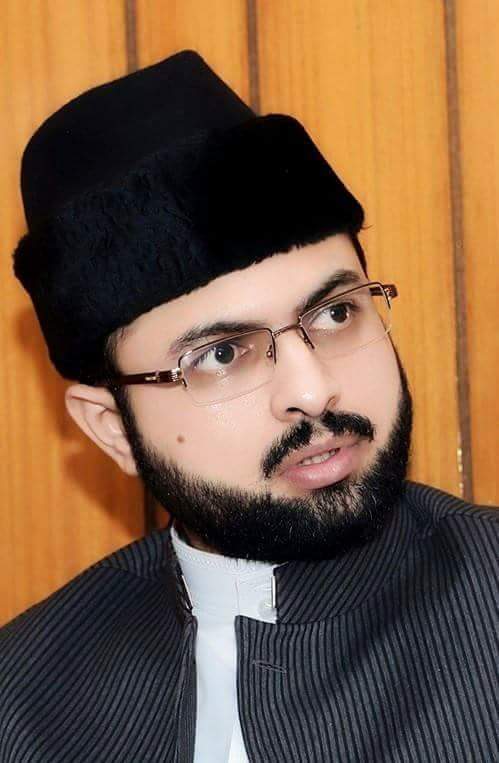 Dr Hassan Mohi-ud-Din Qadri, Chairman of MQI Supreme Council, has said that the hundreds of thousands of people will attend the International Milad Conference to be held at the historic Minar-e-Pakistan on the intervening night of 11th and 12th of Rabi-ul-Awwal and express their unflinching love to the person of the Holy Prophet (SAW). He said that they would tell the world that no happiness is greater than the happiness of the birth anniversary of their beloved Prophet (SAW). He said that MQI patron-in-chief and founding leader Dr Tahir-ul-Qadri will deliver his keynote address at the Conference. He said that these days of the holy month should be spent seeped in love of the Prophet (SAW) with a pledge to promote the thought of loving the person of the Holy Prophet (SAW).
Dr Hassan Mohi-ud-Din Qadri expressed these views while addressing a ceremony of Milad Dinner at the central secretariat of MQI. Director Public Relations MQI Shahzad Rasool, Haji Ishaq, Sheikh Aftab, Sohail Raza, Dilawar Mahmood, Ahmad Sadiq, Aamir Rafi, Haji Abdul Khaliq Qadri and other leaders of MQI were present on the occasion.
The Chairman of Supreme Council said that the most important thing in the International Milad Conference is to create awareness about reverence for the person of the Holy Prophet (SAW) because this love is instrumental in understanding and acting upon the teachings of the Prophet (SAW). He said that conduct of Milad gatherings is a source of ending increasing restlessness, anxiety and tension. He said that continuity in holding the international Milad Conferences over the years has propagated the belief of love of the Prophet (SAW), adding that love with the Holy Prophet (SAW) eliminates attitudes of militancy, terrorism and extremism.
Dr Hassan Mohi-ud-Din Qadri said that it is constitutional right of every Pakistani to hold peaceful assembly and processions, which cannot be taken away from them. He said that protection of people's lives and property should be the foremost responsibility of the government.
Meanwhile, the District Administration of Lahore has allowed MQI to hold International Milad gathering at Minar-e-Pakistan with the order to make arrangements for security. Jawad Hamid, Secretary of International Milad Conference, said in his response that we do not rely on the government for security. He said that 5000 youths of MSM and MYL will perform the security duties on the occasion of the Conference.
Meanwhile, Minhaj College for Girls, on December 18, would organize its annual Milad ceremony which will be attended by hundreds of women. Noted religious scholars and distinguished women belonging to various walks of life will address the ceremony.