Dr Tahir-ul-Qadri urges PMs of India, Pakistan to improve relations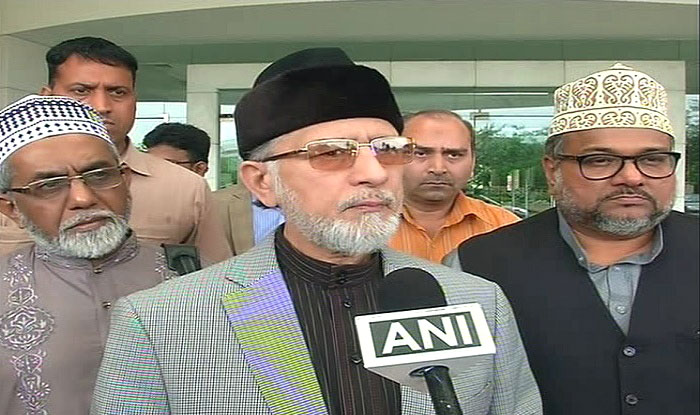 Talking to journalists and local office holders at his residence in New Delhi, PAT Chairman and Patron-in-Chief of MQI Dr Muhammad Tahir-ul-Qadri has said, what is the use of personal rapport between the Prime Ministers of Pakistan and India when the cricket teams of both countries cannot visit and play against each other? He said that the both premiers should focus on establishing friendships among their people instead of strengthening their personal bonds.
Dr Tahir-ul-Qadri said that dialogue should be conducted with open minds on all outstanding issues bedeviling relations between both countries, be it Kashmir, Pathankot, or Mumbai. He said that there are extremist groups in India as well as they are in Pakistan. He said that if energies will be wasted on unnecessary fronts, it will provide an opportunity to the extremist elements to accomplish their vested interests, adding that each other's sovereignty, honour and independence should be respected both in letters and spirit.
The PAT Chairman said that both countries are blessed with amazing human and natural resources, which should be spent on the welfare of the people of the region. He said that there is a need to benefit from each other's scientific, scholarly and research contributions. He said that terrorism is an international issue and collective effort will need to be made to tackle the menace, which requires that all countries need to pool their resources together. He said that it is not within the capacity of a single country to deal with as potent a challenge as terrorism. He underlined the imperative of collective strategy for promotion of peace. He said that it is essential that both countries take conscious steps to reduce tension on the borders for peace to prevail between them.