PAT's 10-point agenda taken from Quaid-e-Azam's political thought: Dr Tahir-ul-Qadri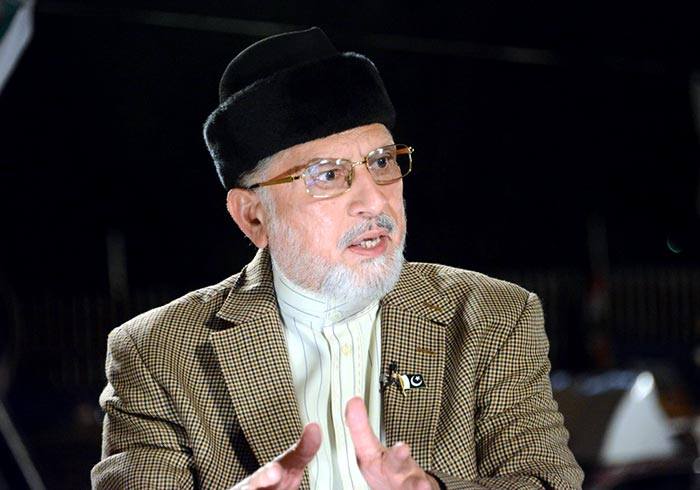 PAT Chairman Dr Muhammad Tahir-ul-Qadri has said that the people condemned to poverty and destitution waged a struggle for establishment of Pakistan and became the real power of the Quaid-e-Azam. He said that millions of the people have not got the rights despite passage of 70 years since inception of Pakistan, which they dreamed about on March 23, 1940 and August 14, 1947. He said that extremism, corruption and dynastic politics have rendered the foundations of the Quaid's Pakistan hollow, adding that unless poor and powerless people stand up for their rights, they will continue to be exploited.
Dr Tahir-ul-Qadri said that the Pakistan Resolution created political awareness among the people struggling for independence by clearly setting a destination for them leading them to realize their most cherished dream in a span of 7 years. He said that the lesson of the resolution adopted on the occasion of Pakistan Day is that the lofty purpose cannot be achieved without greater political awareness and a clear determination of destination. He said that it is now important that the nation makes elimination of exploitative system, corruption and extremism as its destination as these political and social evils have made 60% of Pakistan hostage. He said that the power hungry politicians bifurcated Pakistan and now wealth hungry politicians have divided the people of Pakistan between haves and have-nots.
Dr Qadri said that Pakistan is the best place to live for the privileged classes where they neither have to pay taxes nor does any law stop them from building business and industrial empires. They cannot be touched and brought within the ambit of law if they kill someone. This rich class can buy assemblies, justice and mandate as and when they please, whereas it has become almost next to impossible for the poor class to make their both ends meet. These people, who are in majority, remain deprived of the basic health and education facilities.
The PAT Chairman said that we are struggling to explore the Pakistan of the Qauid-e-Azam's dreams, adding that our ten-point agenda has been taken from the political thought of the founder of the nation. He said that we stand for equality, fair and just distribution of wealth and supremacy of law. He said that our struggle is for constitution of the Election Commission in line with the constitutional requirement so that the assemblies do not become the handmaiden of the super rich people. He asked all segments of society particularly the poor and disadvantaged to stand up for their rights and contribute for making Pakistan the country of the Quaid's dreams. He said that the PAT workers gave their lives for peaceful change and are now struggling for supremacy of law and establishment of a just and humane political order.