Scope of operation be extended to whole of Punjab: Dr Tahir-ul-Qadri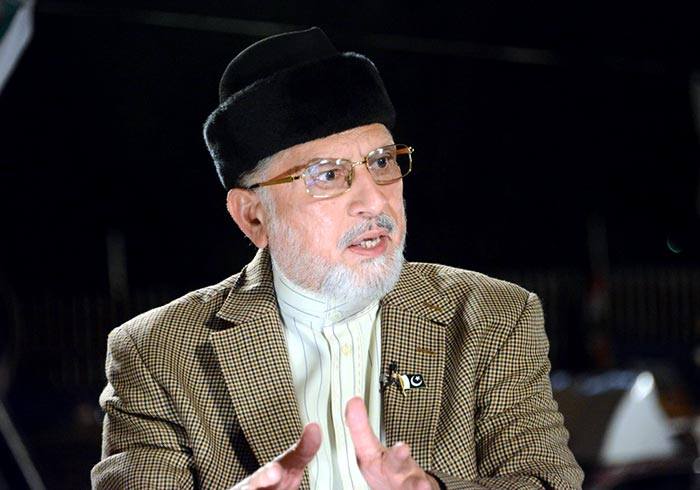 PAT Chairman Dr Muhammad Tahir-ul-Qadri has supported the launch of intelligence-based operation in South Punjab. He said had the operation been carried out earlier, we would have been spared the horrors of the Gulshan-e-Iqbal tragedy. He asked that the nation wants to know if the loss of hundreds of innocent lives is a must before any operation is started. He asked whether we will wait for some Gulshan-e-Iqbal type tragedy before launching an operation in Central and Northern Punjab? He said that the rulers of Punjab should tell as to why the National Action Plan was not implemented in letter and spirit. He demanded that the scope of operation should be extended to whole of the province and the facilitators of the terrorists whether they are political or non-political should also be arrested.
Dr Tahir-ul-Qadri expressed these views while addressing the central core committee meeting of the party through video link from abroad. Khurram Nawaz Gandapur, Major (r) Muhammad Saeed, Khawaja Amir Fareed Koreja, Fayyaz Warriach, Brig. (r) Muhammad Mushtaq, Basharat Jaspal, Noorullah Saddiqi and Sajid Bhatti were also present on the occasion.
Dr Tahir-ul-Qadri said that the operation launched on the orders of the army chief should not remain confined to hunting down terrorists, adding that it should continue till dismantling the centres of intellectual extremists, terrorist groups and defunct organizations and bringing the culprits of Model Town tragedy to justice. He said that the operation in Punjab was delayed under a carefully calibrated policy and funds meant for poverty alleviation in the backward and far-flung areas were spent on useless projects such as metros and taxi schemes. He said that resources were expended on the luxurious projects instead of saving human lives, adding that the people of Lahore have borne the consequences in the form of suicide bomber coming from the backward areas to explode himself here in Lahore.
Dr Tahir-ul-Qadri said that where there is poverty and destitution, there will surely be extremism and militancy there. He said that injustice, poverty, exploitation and unemployment generate terrorism and extremism. He said that the present rulers lack the vision to eradicate the root causes of terrorism. He said that the only policy the government has vis-à-vis those struggling for promotion of peace is to take illegal actions against them and put them on media trial. He said that the APC on Model Town, which was planned on March 28, was postponed in view of the Iqbal Town tragedy. He said that the new date will be announced soon.