Corruption of rulers on everyone's lips: Dr Tahir-ul-Qadri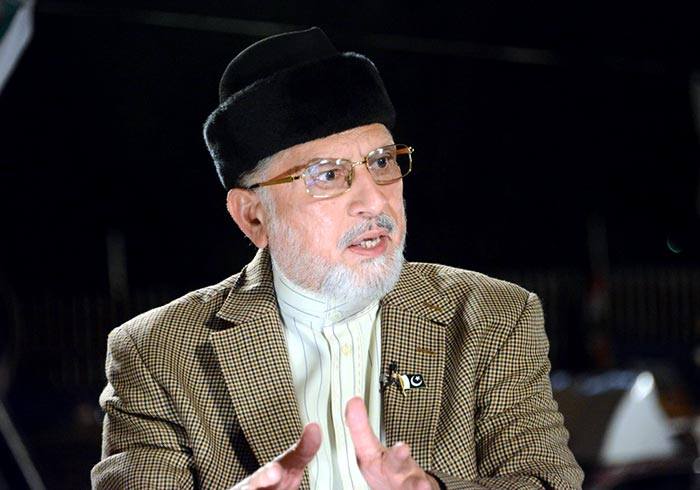 PAT Chairman Dr Muhammad Tahir-ul-Qadri has said that the present rulers' money laundering, corruption, presence of assets abroad and loot of natural resources is not a secret anymore. He said that these stories of plunder on tongue of every child, adding that real question are the continued silence of institutions of accountability and justice.
Dr Qadri expressed these views while addressing the consultative meeting of PAT yesterday. He asked, is there any ruler in the world who has his assets and businesses in all other countries except his own? He said that Election Commission is equally guilty of letting the looters, plunderers and people with questionable track record join the legislatures. He said that the proposals submitted by PAT in connection with electoral reforms been implemented, Pakistan could be saved from loot and plunder. He said that political mafia has occupied the whole country in the name of democracy. He said that what to speak of taking action against them, no institution can even ask them any question.
Dr Tahir-ul-Qadri said that the Panama leaks are nothing and a full-fledged book is required to narrate the stories of corruption of the current rulers. He said that only 5% of real corruption has been exposed in the Panama leaks, adding that the nation will hear more sensational stories of mega corruption in the coming days. He said that economic terrorism is at the heart of growth of armed terrorism. Otherwise the Operation Zarb-e-Azb would have been completed within six months of its launch. He said that stories of corruption that are coming to surface now through the Panama leaks, we had placed these facts before the nation during the sit-in one year ago, adding that these facts are now getting testified from around the world.
The PAT Chairman said that the current rulers are corrupt and have blood on their hands. He said that those facilitating their rule, supporting them and overlooking their crimes are equally responsible for the present state of affairs. He said that the DG NAB is saying that Pakistan is a victim of corruption to $133 million per day and about 50,000 million dollars per annum. He said that this is not the statement of head of any political party but of a responsible officer of an accountability watchdog but no one is ready to take notice. He said that those who should be behind bars are playing with the destiny of 190 million people. He said that the accountability of rulers should be started from the Model Town case.