Panama Leaks a criminal case of 'public cheating at large': Dr Tahir-ul-Qadri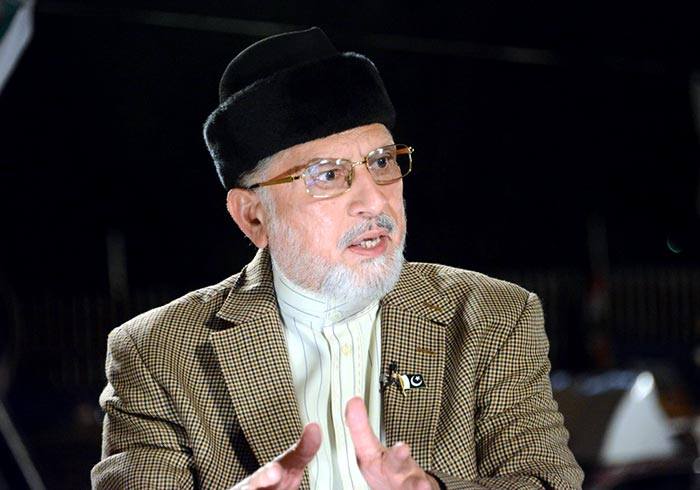 PAT Chairman Dr Muhammad Tahir-ul-Qadri has said that mention of the Prime Minister's family in the Panama leaks is an extraordinary revelation. He said that it is a case of public cheating at large. He said that it is surprising that despite passage of 8 days, no institution of justice and accountability has asked the PM a thing about this case of financial and economic terrorism, which means that personalities are larger than the institutions and the accountability law is meant for the powerless and weak.
The PAT Chairman expressed these views while talking to the members of the party's media cell yesterday. He said that the PM who has greater wealth than all the foreign exchange reserves put together will have to answer as to the source of the wealth and assets spread over the whole world and how this wealth was transferred to the account of the children. He said that according to the data, poverty increased three times during the last many years, adding that every child of the country got bogged down into debt trap whereas the family members of the PM got richer by the day. He said that the Panama leaks have finally taken the lid off this as to why poverty increased in the country.
Dr Qadri said that we are ready to take to the streets to save the nation. He said that these were the PAT workers who saw the rulers in their eyes and challenged their rule. He said that 14 of workers lost their lives and 85 others sustained serious injuries. He said that his workers suffered rigors of jail, torture and faced terrorism charges but nothing could break their courage. He said that we would be ahead of others if the motherland ever needs us again. He said were it within the control of the rulers, they would close down all private channels for showing truth and use only the state media to tell lies. He strongly criticized the blackout of speeches of opposition members in Parliament, saying that the government is now muzzling the freedom of expression. He said that the use of state media should be stopped to cover up for family financial irregularities.
Addressing the legislators of the ruling party, Dr Tahir-ul-Qadri said that they are Pakistani first and the ticket holders of a party later on. He asked them to listen to voice of their conscience and extend their support to Pakistan instead of the rulers. He said that if they supported the looters, the people of Pakistan would never forget them. He said that these rulers will shift to the Park Lane flats whereas the legislators have to go back to the masses. He said that the Panama leaks cannot push under the carpet, saying that those who would try to do so will become history themselves.