Dr Tahir-ul-Qadri welcomes COAS' statement about corruption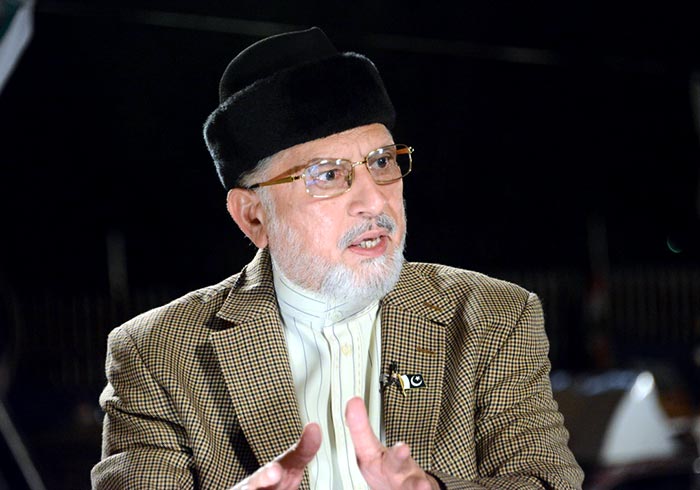 PAT Chairman Dr Muhammad Tahir-ul-Qadri has welcomed the Army Chief's statement in which he stated that across the board accountability is necessary to break the nexus of the corruption and power. He said that time has come that the targeted operation is carried out against abettors and facilitators of the terrorists. He said that life of people remains at the mercy of the terrorists and their property at the mercy of looters and plunderers. He said that the Operation Zarb-e-Ghazab against the corrupt elements has become inevitable like the Operation Zarb-e-Azb against terrorists. He said that the corrupt ruling elite is facilitator of each other and the biggest of the abettors and facilitators have held meetings in London. He said that they have evolved joint strategy for their defence.
Dr Tahir-ul-Qadri expressed these views while addressing the Core Committee meeting of the PAT yesterday. He said that the offshore companies have been sold to ten new owners and the wealth of plunder will not be traced under the current national laws. He said that the PM had gone to London to do all that in the name of medical check-up. He suggested that aid of the international forensic agencies and investigative institutions should be sought to break the nexus between power and corruption, adding that only the international institutions have the capability to trace the trail of the offshore companies. He said that there is a clear collusion between the extremists and rulers who have been there to help each other at the time of need. He said that it is time that facilitators of terrorists are identified and the action taken against them. He said that as long as rulers continue to hold power, neither will terrorism end nor will corruption be eliminated. He said that the PM recompiled the record of the offshore companies as per his will during his treatment and that these companies have been sold to many hands now.