New explanations on Panama leaks are new fraud: Dr Tahir-ul-Qadri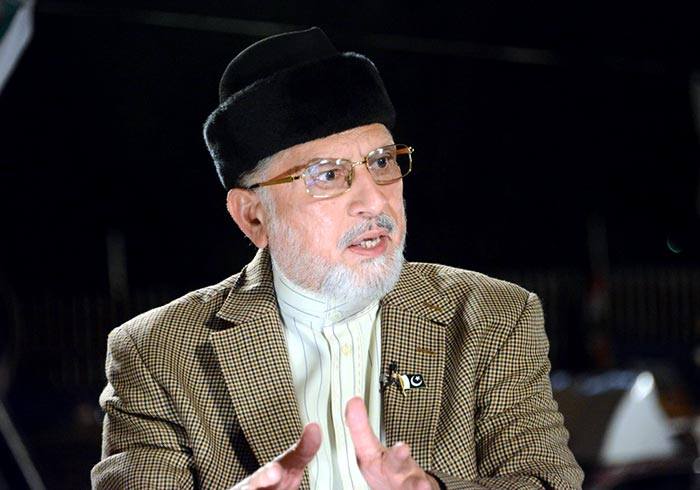 PAT Chairman Dr Muhammad Tahir-ul-Qadri has asked lawyers to play their national role regarding corruption following the Panama leaks. He said that those who looted national wealth with abandon have taken the lid off the national kitty to hide their financial crimes. He said that new explanations being offered vis-à-vis the Panama leaks are a new fraud, adding that the ruling family continues to be the real owner of the offshore companies. He said that the Prime Minister's children have removed the whole confusion after admitting the ownership of the offshore companies. He said that the judicial commission has not been constituted yet, adding that the nation now awaits action.
PAT Chairman Dr Muhammad Tahir-ul-Qadri expressed these views while addressing the meeting of PAT Lawyers Wing through video conferencing. Ishtiaq Ch Advocate, Naeem-ud-Din Ch Advocate, Mushtaq Nonari Advocate, Asif Sulehria Advocate, MH Shaheen Advocate, Sardar Ghazanfar Advocate, Nasir Iqbal Advocate, Yasir Malik Advocate and others were present on the occasion.
Dr Qadri said that the PAT lawyers are recording their protest by holding rallies throughout the country. He said that we are waiting for dispensation of justice on the Model Town tragedy. He said that corrupt rulers have always cheated the people but added in the same breath that the dark night of oppression is going to be over soon. He said that unless the real culprits of the Model Town tragedy are arrested, this case would not end. He said that those people are our accused, who are sitting on the report of the judicial commission. He said that the human rights are threatened by the conduct of the rulers.