Collective push needed to demolish wall of rulers' corruption: Dr Tahir-ul-Qadri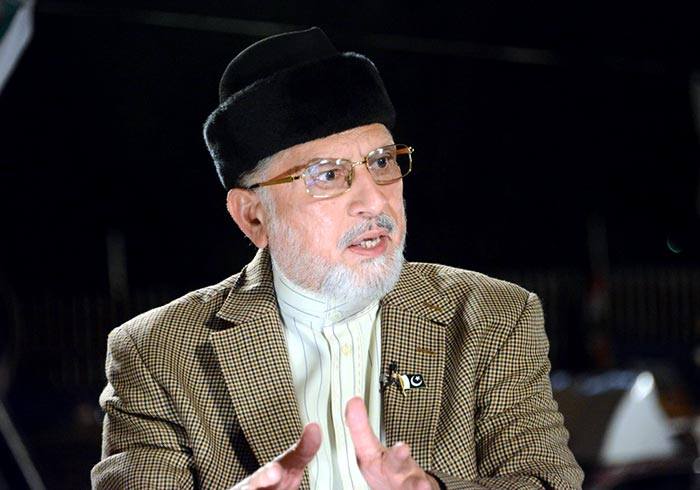 PAT Chairman Dr Muhammad Tahir-ul-Qadri has said that the ruling family has committed another act of economic terrorism by getting the advertisements published out of national resources to hide corruption. He said that every lie of the rulers is detected at the next step and even then they do not hesitate from telling lies. He said had there been any effective mechanism of accountability, the Prime Minister would have held answerable by now. He said that what to speak of formation of commission, the PM has not even replied to the Parliament, which elected him in the first place. He said that the family dynasty does not consider itself answerable to anyone. He said that there is a need for decisive, collective 'push' to demolish the wall of corruption of the government.
Dr Tahir-ul-Qadri said that ICIJ has not changed its stance and the rulers tried to mislead the nation once again. He said that the Senate Standing Committee has affirmed our view point regarding lack of accountability. He asked the nation to know that the big fish cannot be caught through net of accountability under the current laws.
The PAT Chairman said that those claiming to control price hike are responsible for taking edibles such as flour, chicken, pulses, and sugar away from the reach of the common man. He said that despite persistent reduction in the prices of the POL, its relief has not been passed on to the people. He expressed these views while addressing a meeting of the PAT media cell through video link from abroad. The meeting was also attended by members of the social media team.
Dr Tahir-ul-Qadri said that instead of imposing new taxes of Rs. 500 billion in the next budget, the rulers should bring their looted money back which is parked in overseas accounts. He said that a ruler who himself is involved in tax cheating has no right to ask others to pay taxes. He said that the cabinet which has expressed his confidence in the PM consists of parrots. He said that no parrot had the courage to ask the PM as to why the sons of the PM needed to set up offshore companies and pile up mountains of money. How and when did the money go from Pakistan to Gulf States to Panama to London?
Dr Tahir-ul-Qadri said that the PAT is the only political party whose workers are expressing their hatred of corruption and we are the party that rendered sacrifices in their struggle against corruption and oppressive system. We suffered rigors of imprisonment and even today hundreds of our workers are facing fake legal cases in the anti-terrorism courts. He said that to date, 10 district chapters of PAT has held protest demonstrations against corruption. He said that rulers' stubbornness has known receded despite the exposure of the biggest scandal of corruption.