PAT Secretary General calls on Syed Khursheed Shah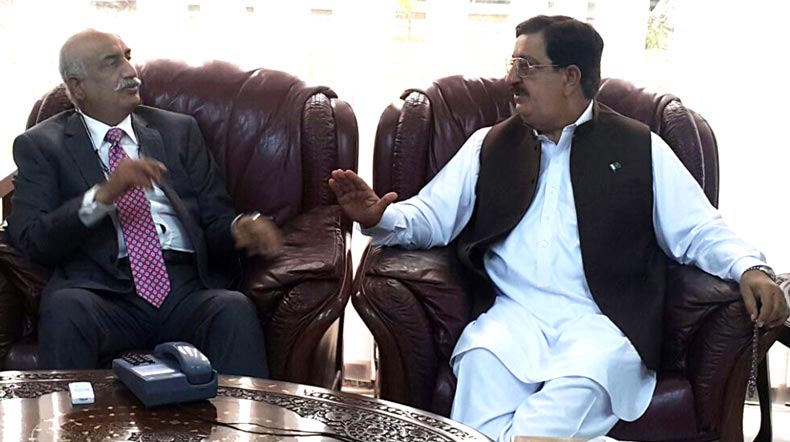 PAT Secretary General Khurram Nawaz Gandapur called on Opposition leader Syed Khursheed Ahmad Shah at his residence yesterday and discussed with him current political situation and the Model Town tragedy. He told the PPP leader that the report of the Model Town commission has not been released despite passage of one and half years and that the PAT has knocked on the doors of the Lahore High Court to get a copy of the report, adding that on the other hand, we have filed a complaint in the anti-terrorism court. He told the Opposition leader that we would go to any limit to get justice for the martyrs of Model Town tragedy. He requested the parliamentary parties to raise their voice in the Parliament over this incident of human rights violation.
Speaking on the occasion, Syed Khursheed Shah said that whatever happened on June 17, 2014 is both heart-rending as well as highly condemnable. He said that it pains the heart to find out that the oppressed have not been provided justice despite passage of two years. He said that Pakistan is a democratic country and killing of innocent people in this brutal fashion cannot be condoned and endured under any circumstance. He said that it was the responsibility of the Punjab Chief Minister to have identified those who killed innocent people and have them punished. He assured the PAT Secretary General that PPP stands in solidarity with the Model Town victims, adding that we never supported such an atrocity in the past nor will do so in future. He demanded that the Justice Baqir Ali Najfi report should be released.