Parliamentary committee set up to dilute Panama leaks: Dr Tahir-ul-Qadri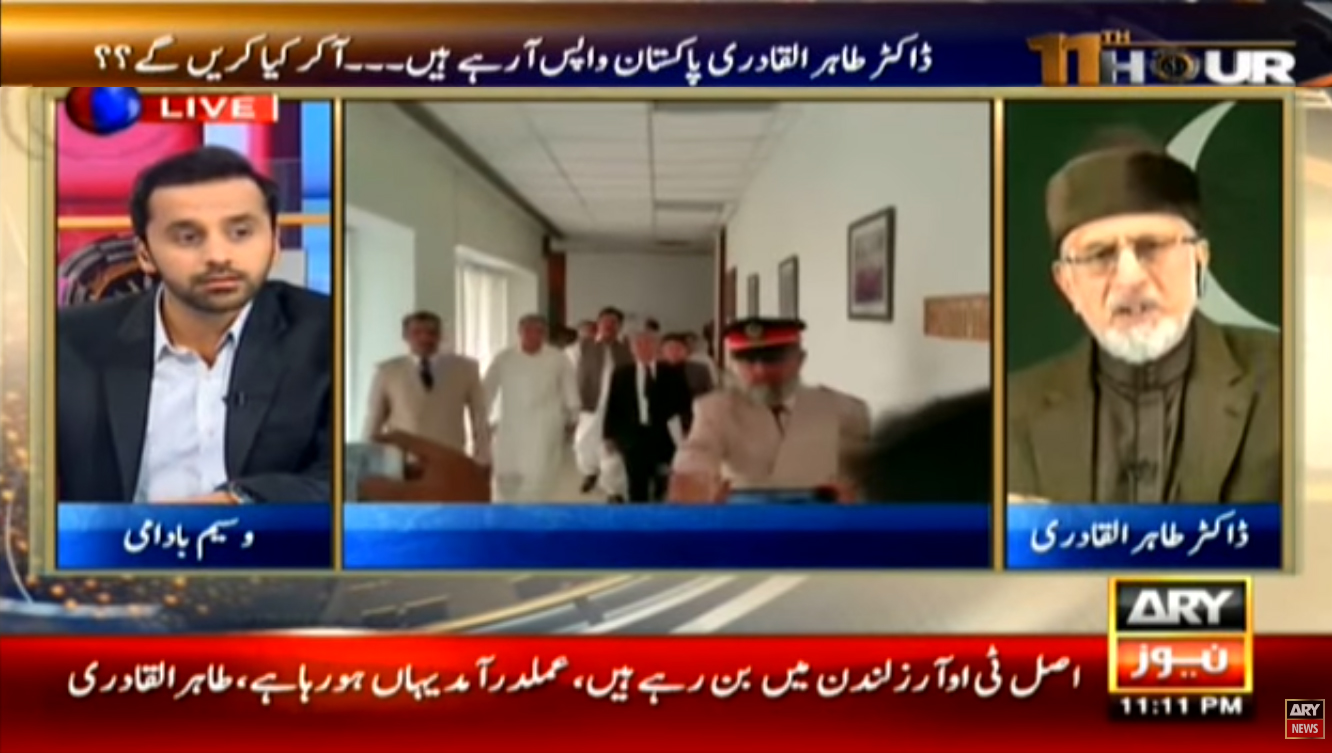 PAT Chairman Dr Muhammad Tahir-ul-Qadri has said in an interview that the parliamentary committee has been set up to dilute the issue of the Panama leaks. He said that the opposition has facilitated the government by withdrawing from its earlier stance. He said that dragging the proceedings on the Panama leaks was part of the government's agenda and the parliamentary committee has become a facilitator for accomplishment of this agenda, adding that real ToRs are being formulated in London.
Dr Tahir-ul-Qadri said that the SC did not ask about formation of the parliamentary committee in its letter written to the government. He said that after the Panama leaks erupted, the government was in real trouble but the opposition helped it get out of trap. He said that this case of mega corruption is being made controversial in a manner that the people are pissed off and lose interest in it.
In reply to a question, Dr Qadri said that the protest on June 17 is being held to get justice for the martyrs of Model Town. He said that the report of Justice Baqar Najfi contains the names and addresses of the killer and it is for this reason that it is not being published. He said that we have invited all political parties to attend the Martyrs' Day ceremony. He said that as long as present government is in power, no corrupt will be punished. He said that the rulers and their front men are behind every big and small leases and contracts. He said that national wealth is being looted by forming companies of waste management, water, meat etc.
The PAT Chairman said that according to audit report of Auditor General of Pakistan for 2014-15, the Punjab government gave a loan of Rs. 11.5 billion to waste management and mean companies without any formal agreement. He said irrespective of the project, the same faces are behind it. In reply to a question, he said that Islam forbids every kind of torture on women. He said that in case of strained relations, there is an order of separating them from bed, and the question of torture does not arise. He said that those who are talking of torture could see how women were killed in Model town, asking what they will say about it.