Test match involving framing of ToRs to end without result: Dr. Tahir-ul-Qadri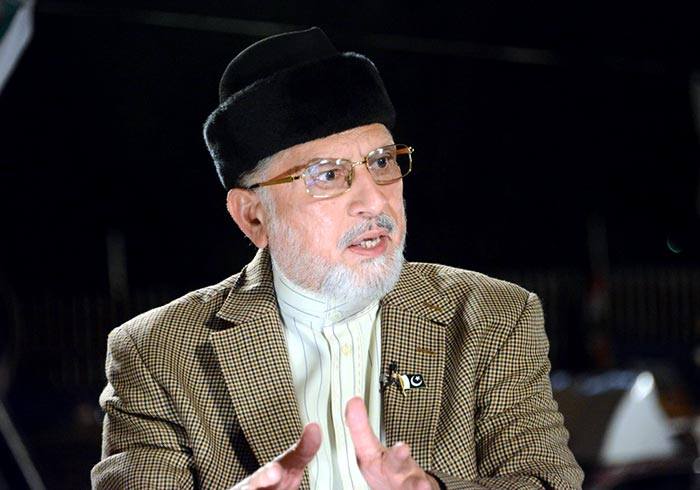 PAT leader Dr. Muhammad Tahir-ul-Qadri has said that treatment of the PM is complete, budget has also been announced but the talks on ToRs remain inconclusive. He said that corruption kings will not let anymore put albatross of ToRs around their neck that easily. He said that corruption, foreign loans, terrorism and rulers are the greatest risks, adding that a major surgery is required to put things back on track. He said that the country's conditions would improve not through fudged facts and figures but through economic emergency.
Dr Tahir-ul-Qadri made these remarks while addressing a meeting of PAT Central Working Council yesterday. He reviewed the arrangements made for protest to mark completion of two years of Model Town tragedy and directed the PAT district office bearers to make sure that maximum number of workers reach Lahore.
The PAT Chairman said that the rulers have pushed the country into blind alley by taking massive foreign loans. He said that our succeeding generations will be born indebted. He said that the present rulers could not understand the dynamics of our economy during last 30 years nor are they interested in understanding them now because personal welfare is their agenda.
Talking about National Action Plan and anti-terrorism campaign, Dr Tahir-ul-Qadri said that Parliament approved 20-point plan about one and half years ago which was to be implemented by NECTA, adding that it is after one and half years that the Interior Minister is giving glad tiding to the nation that the building of NECTA will be constructed in next six to seven months.
He said that the government's seriousness about elimination of corruption can be gauged from never-ending process of framing of ToRs. He said that this test match involving preparation of ToRs will end without result. He said that ultimately it is the people who have to decide whether they want to put up with the rotten system or seek change. He said that the government and assemblies which are product of corrupt system will continue to protect corruption.