Pakistan burning in fire of load shedding & corruption: Dr Tahir-ul-Qadri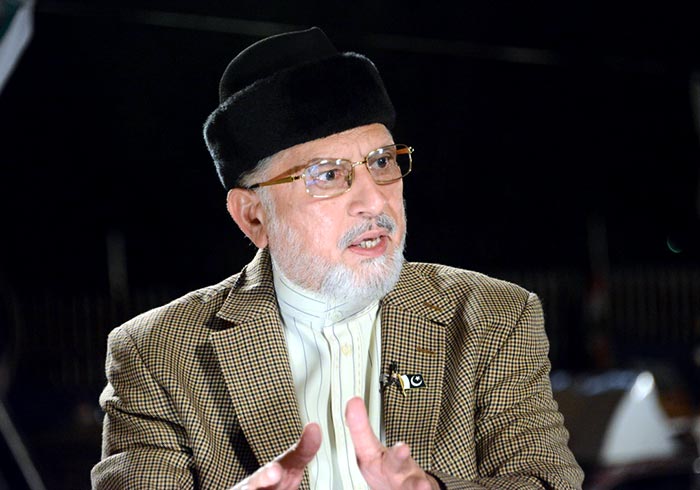 PAT Chairman Dr Muhammad Tahir-ul-Qadri has said that even if 100 elections are held under the present system, they will not lead to strengthening of democracy but of individuals. He asked as to how a prime minister whose constituency's electorate do not consider him as honest can be popular in other parts of the country. He said that Pakistan is burning in the fire of corruption and load shedding.
Dr Qadri stated this in a meeting with the leading members of the Pakistani community in Glasgow yesterday. He said that the day constitutional and legal structure of independent and sovereign Election Commission is established, the politicians who are wedded to a system of patronage and rent-seeking will stumble. He said that the month of August is very important. He said that the people want accountability of all those who looted the national exchequer.
The PAT Chairman said that the Prime Minister failed to present any logical answer to the questions raised in the Panama leaks in regard to purchase of assets and properties abroad. He said that it appears from the hindsight that he is no more 'Sadiq and Ameen' and his staying in power without responding to the allegations is a violation of the Constitution and democratic norms. He said that the Kashmir situation and the remote controlled electoral results cannot affect the demand for accountability of the Panama leaks.
Dr Tahir-ul-Qadri said that PM has serious allegations against him, which are not just confined to the Panama leaks. He said that questions still linger regarding the Model Town tragedy. He said that we would not rest unless we get justice for the families of the martyrs. He said that the claims of reducing price hike and getting rid of foreign loans have also fallen flat. He said that the government has failed in resolving the problems of the masses.