Exemplary sacrifices being rendered for defence of Pakistan: Dr Tahir-ul-Qadri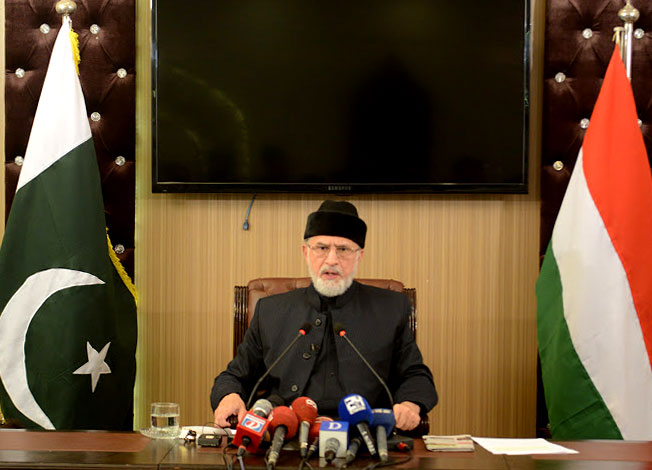 In his message on the Defence Day of Pakistan, which is being celebrated on September 6 across the country, PAT Chairman Dr Muhammad Tahir-ul-Qadri has vowed to rid Pakistan of corrupt mafias, looters and terrorists. He said that the Ghazis established the state of Pakistan and it is the martyrs who have saved it. He said that the lesson of living with pride given by the martyrs of September 1965 continues to remain relevant even today as the nation battles the scourge of terrorism and extremism in the form of Operation Zarb-e-Azb.
Dr Tahir-ul-Qadri said that Operation Zarb-e-Azb is a war aimed at saving Pakistan. He said that the hundreds of officers and jawans of Pakistan military have rendered the ultimate sacrifice of their lives in this war. He said that on the occasion of the Defence Day of Pakistan, we pay rich tributes to the martyrs of the Operation Zarb-e-Azb as well as to those who laid their lives in the defence of Pakistan in 1965. He said that Pakistan is a land of the Ghazis and martyrs and no internal or external conspiracy will be able to succeed in their presence. He said that the terrorists have taken the lives of over 60 thousand people but failed to break the resolve of the nation. He said that God willing, the enemies of Pakistan will be defeated.